Vincent Wong

Claire Coleman

Bryant Cooper

Christian Alexander Traugott Raez
IDEATION CONSULTING, a team comprised of four members of the 2021 full-time MBA Cohort at the Beedie School of Business, won first place on Saturday, February 5th in the 29th Annual Kogod Case Competition, successfully defending SFU's 2020 winning title. Hosted by the Kogod School of Business in Washington, D.C., the competition included 130 competitors from 11 universities. In the first round in mid-November, teams submitted a 5-minute video presentation. Ideation Consulting advanced against 34 other teams, achieving a team average score of 39/40, with the average score amongst the top-five advancing teams in the Graduate division being 29.44/40. In the final round, the team gave a 15-minute presentation followed by a 10-minute Q&A, competing against teams from American University and Johns Hopkins University.
SFU Beedie's team began preparing for the Kogod case competition in October, in the middle of our first semester of midterms, with little context on what a full case competition would be like. After completing SFU's case competition training program, we were all up for a challenge and looked forward to working together. We also knew that SFU Beedie was the defending champion of this competition, so we were extra motivated to defend the title and bring home the win. It was our first chance to work with these teammates for some of us despite all being members of the full-time 2021 MBA Cohort. We knew from other presentations and classes that each team member had particular strengths to contribute to the team, and we were confident that this team could excel by leveraging and trusting in each other's skills. We would also learn how much fun we could have with these talented, knowledgeable, enthusiastic, and dedicated personalities.
The Kogod case was sponsored by Edward Jones, a major financial advisory firm that operates in the U.S. and Canada. The case was centred around where and how they could capitalize on a changing client landscape given the progression of wealth from older to younger generations. Although the challenge was broad, it provided us with ample material to research, refine and re-research over the course of five months. One of the biggest factors to our success was deciding to propose a Canadian city as the best city for Edward Jones to implement new strategies. We knew that most, if not all, of our competition, would be Americans and would likely focus their attention to American cities. Our research lead us to realize that Edmonton, Alberta, is an ideal testing ground for the firm, which also helped differentiate our pitch from the other teams.
We were confident in our first-round pitch, which included some rock-solid research, calculations, a novel pitch, and a seamless combination of PowerPoint and Adobe Premiere. We were thrilled when we received our first-round results and feedback: the judges were impressed by every area where we had added extra polish. The results gave us added confidence in our abilities and teammates going into the final round.
The competition has shaped us into mini-experts on Edmonton, Alberta, despite our group being composed of two Americans, a Peruvian, and a Vancouverite. With our Canadian proposal and assortment of regional accents, our team had fun stoking the mystery of our home university amongst the other final-round competitors. We also feel that our pitch gave Edward Jones actionable strategies that they could implement in the future. Leaving the case competition, we all found the process worthwhile and fulfilling. Unlike other case competitions, Kogod gave us the opportunity to focus on one case for five months, rather than the average two weeks. It allowed us to grow our proposal thoughtfully, develop a deep camaraderie with our teammates, all while having a bit more time to maintain our commitments to our degree programs and our families. We are very grateful to our advisors, such as Lesley McKay, our academic support team, and the fellow members of our cohort who have cheered us along at every step of the way. This win is for all of you!


…………………………………………………………………………………………………………………………..
About the Authors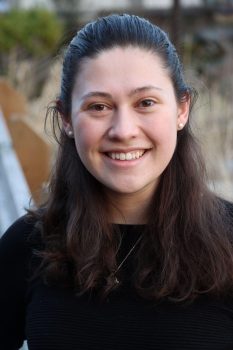 Claire Coleman is a part of the 2021 FT MBA Cohort at Simon Fraser University and a passionate talent acquisition professional. A recent transplant from D.C. to Vancouver, her prior experience is in full-cycle partner recruitment and entity level strategic growth acquisitions within the legal industry. She is passionate about long term strategic growth and in identifying ways to keep equity and diversity at the forefront of strategic growth opportunities.
Bryant Cooper is a member of the 2021 full-time MBA cohort at Simon Fraser University's Beedie School of Business. Bryant is a voracious learner, geography nerd, and is committed to helping others learn and grow. After the MBA, he is looking forward to new opportunities in sustainable product development upon completion of the MBA program.
Vincent Wong is a member of the 2021 full-time MBA cohort at Simon Fraser University's Beedie School of Business. Vincent is a passionate non-profit professional and home-grown Vancouverite with a background in marketing, special events, arts & culture, tourism, film festivals, and cultural advocacy. Vincent loves creating experiences that bring people together and uses his creative and professional skills to spark delight, curiosity, and wonder in his community.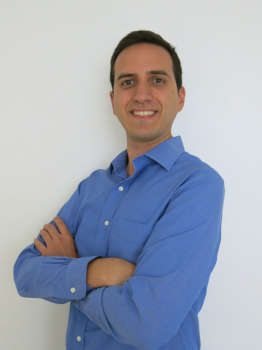 Alexander Traugott is a member of the 2021 full-time MBA cohort at Simon Fraser University's Beedie School of Business. Alexander is in love with the business world and considers himself a business shaper. He has over 8 years of professional experience and for the past 4 years has been working in the financial planning and analysis department. With strong analytical and problem-solving skills, Alexander is looking forward to new opportunities in strategy and finance upon completion of the MBA program.