Leading up to the MBA, networking was one of the MBA activities I dreaded the most. I've always been shy and introverted, so it was hard to get excited about making small talk with strangers. However, after I got over my initial fear, I realized networking can be less daunting if you approach it with the right strategies.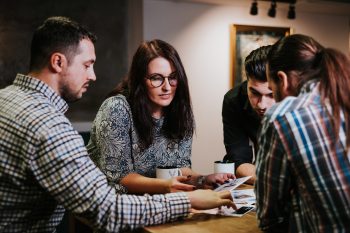 Here are six ways to make networking easier:
1.       Do your research and be strategic about who to reach out to.
Utilize LinkedIn for research and connect to people who made a similar career change, have the job titles you're interested in, or hire for the roles you want to apply for. It's good to keep a list of potential contacts as not everyone will respond to you; however, if you make your search too broad, you'll quickly tire yourself out with coffee chats.
2.       Set goals for your coffee chats.
Be specific about what you'd like to get out of the chat when you reach out (e.g. "I'd love to hear about your interviewing experiences and what your day-to-day work looks like"). Try to avoid vague phrases like "pick your brain." Setting goals will not only help you mentally prepare for the meeting, but it will also ensure you respect the time of those you speak to.
3.       Be selective about which networking events you attend.
Remember that you don't need to attend ALL of them—register for the events that are relevant to your goals. For the ones you do attend, plan out who you'd like to speak with and what you'd like to ask in advance. This can help you save energy and ensure you walk away from the event with valuable contacts.
4.       Template your follow-up messages for new event connections and coffee chats.
If there's anything I've learned in fundraising, it's that sending thank you note within 48 hours makes all the difference in relationship-building. To make it easy, pre-write a simple follow-up message that you can quickly personalize based on your conversation later.
5.       Strengthen the connections within your existing network and ask for introductions.
Your classmates and professors can all be excellent resources. Throughout the year, make sure to ask them about their work and experiences! If you see they're connected to someone you'd like to network with, you can also ask for an introduction—it's less intimidating than sending a cold email and it will increase your chances of a response.
These resources are already available to students free of charge and can often facilitate meaningful networking opportunities for you, again saving you time and energy. In the fall, make sure to sign up for the MIB January-June cohort to ensure you're prepped for your spring job search.
Networking is one of the core aspects of the MBA, and it is critical to your success—plus, it's a low-cost way for you to gain valuable insights into the industry or role you plan to work in. Aside from helping your career, it also gives you the opportunity to pay it forward and support others with their goals. And, who knows—it may even lead to a referral or job opportunity!
___________________________________________________
About the Author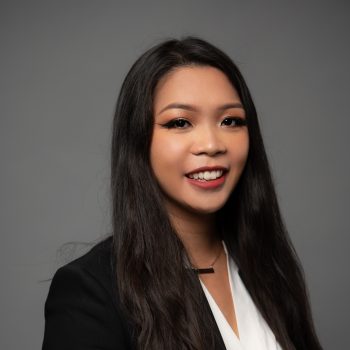 Nicole is a full-time MBA student and GDBA 2021 alumna at Simon Fraser University's Beedie School of Business. She is a fourth-generation settler in Vancouver and has ~7 years of experience in fundraising operations and data analysis. Outside of school and work, Nicole is passionate about baking, traveling, and eating ice cream.