Doing a Full-Time MBA at SFU Beedie takes your understanding of business management and leadership to a whole new level. Although classes, daily discussions and group projects occupy a significant part of this learning experience, you can acquire additional skills through other channels.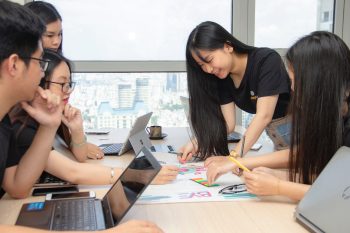 Here are four additional ways in which the Full-Time MBA program helps you to become a better leader:
1. Develop and enhance your leadership skills and deepen your knowledge in the different clubs available.
Three student organizations bring value to the MBA experience: The Graduate Business Students Association (GBSA), Net Impact, and the Graduate Women's Council (GWC). Each of them brings valuable topics to the table. By being involved in any of the clubs, you can explore your areas of interest, organize events, expand your understanding, and inspire others.
In my case, I joined the GWC because I have always been interested in women's roles in society and work. I believe in inclusion, diversity, and equality. Being part of the GWC has helped expand my knowledge on these topics and create safe spaces where more people can talk about them.
2. Expand your interests and explore new career paths in the various seminars, conferences, and workshops.
The idea of doing a post-graduate program is to let go of your comfort zone, challenge yourself and explore new options. You will be exposed to various seminars, conferences, and workshops as you walk on this journey. They will allow you to explore in-depth topics you are already interested in, expand your mindset and gain an understanding of subjects you never thought about. All these learnings will help you to become a leader with a more global mindset.
3. Receive one-on-one sessions to set your following career goals.
It is not mandatory to know your career path at the start of your MBA journey. One of the best parts of doing a full-time MBA program is that you have an entire year to pause, re-evaluate your career, and think wisely about your next steps. In this part, the Career Management Center (CMC) is an excellent resource. As the CMC has coached many cohorts and has constant communication with future employers, it has a clear view of the job market situation in Canada. As a result, it has a better understanding of the different career paths an MBA candidate can take after completing the MBA program.
4. Develop or enhance your personal branding to match your future career goals.
You will need to adapt, enhance or even create a unique branding strategy to achieve your career goals. For international students, this is an essential part. The CMC will give you the proper guidelines to create the right resume and cover letter for each job application. In addition, the CMC will train you on how to excel in interviews. These tools will help you become more confident and secure your next job according to your goals.
Getting involved in student engagement activities and utilizing the tools and services offered by CMC provides you with opportunities beyond the classroom to get one step closer to being the best leader you can be!
______________________________________________________
About the Author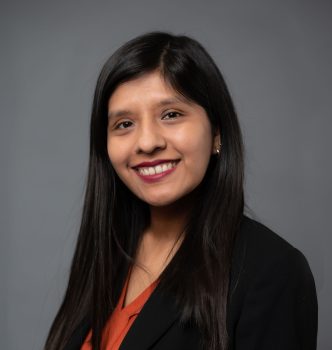 Ruth Ibarra is a 2021 full-time MBA cohort member at Simon Fraser University's Beedie School of Business. Ruth has over 7 years of professional experience in Marketing and Communication. As part of her extracurricular activities, she is the VP of Communication & Media of the Graduate Women's Council and Student Ambassador for the MBA program. After the MBA, she is looking forward to new opportunities in Marketing in the tech or retail industry.