The submission of a GMAT score is a mandatory requirement for all accredited MBA programs worldwide, including the MBA program at SFU Beedie School of Business. The higher the score, the more academically competitive you are compared to other candidates, which improves your chance of admission. For most of us, we will be applying for the MBA program while having a hectic full-time job; therefore, self-study would be an optimal approach. I will be sharing some of my experience preparing for the GMAT test and how to obtain a good score.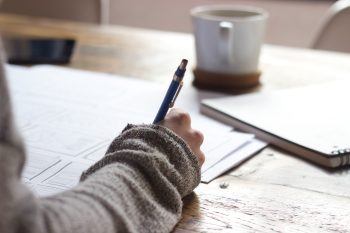 When to Study for the GMAT
The GMAT result is valid for 5 years. Nevertheless, this exam actually takes time and lots of effort so you should kick off the study plan as soon as possible. I studied for my GMAT for roughly 1 month due to a time restraint and got a modest 670 (which is quite satisfactory to the goal I set but it could definitely be higher). However, it is not recommended to cram the exam as it will increase your stress level and can lead to panic and underperformance. Therefore, as soon as you make up your mind to pursue a Master's degree, do not procrastinate to start preparing for your GMAT.
Where to Gather Useful Resources/ Materials?
I found 2 main resources that were particularly helpful for my intensive GMAT journey.
Please note that this portal is also where you register for your exam date and location.
GMAT is a computer adaptive test, so it makes sense to practice using the realistic simulated versions on this website instead of the paper exams. I highly recommend purchasing the Practice Exams to ensure you are familiar with the exam format and increase your confidence in the score range.
Importantly, these exams allow you to attempt the test in one sitting and familiarize you with the format. Allow some time in between the practice tests so that you can improve your weak areas.
Check out this forum. It is an excellent tool to help you ace the Quant score.
GMAT Quant does not simply just test your ability to memorize and plug numbers into pure math equations. The exam is designed to put your logical brain cells and reasoning skills to test. I learned a lot from the members of the GMAT Club in terms of how they analyze and brainstorm through random problems.
The forum also ranks questions' difficulty based on their estimated band. Aim to solve to 600-700 range questions which will help leverage your level.
How to Establish an Efficient GMAT Study Schedule
Like many MBA candidates, I had a 9-5 job while studying for the GMAT. I invested at least 3 hours every night on GMAT preparation during my workdays. On the weekends, I spent at least 6 hours per day. Depending on how much time you have before the exam date, plan your schedule accordingly.
Be determined and stick to your plan. GMAT is not something that you have to take again and again in your life, so a one-time massive investment is worthwhile. Push yourself through the preparation time and it will pay off. It sounds busy, yet studying GMAT is more enjoyable than you may think, especially for people who love challenging their logical intelligence.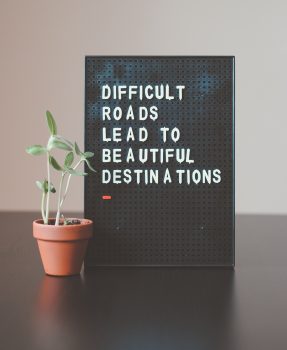 Success Tips
Honestly, there are no hidden tricks that guarantee a good GMAT score. It is all about constant studying, practicing, and researching.
If you are looking for some success tips, please keep the following in mind:
Take a Diagnosis Test first. This provides you with a hint as to where you are currently standing before picking up the proper study schedule and materials. The Manhattan Review Diagnosis Test may be worth a look.
Review carefully the practice questions you got wrong. Do not make the same mistake twice!
Time management is key. The exam is timed so it is important you get to answer every single question in the exam for the best possible score. My advice is to average about 1 to 1.5 minutes on all questions. Within the first minute, if you sense that the solution is a dead-end, skip to the next question so that you have a chance to get the right answers for other problems. For questions that are difficult with lengthy calculations, you can allow yourself up to 3 minutes if you are super confident in the solution.
Practice manual calculations. We have been dependent on calculators for a really long time but the GMAT Quant exam prohibits the use of scientific calculators. Therefore, re-learn how to calculate by hand with accuracy so that you don't panic.
Study hard and make yourself proud! Do not expect good results without hard work. The GMAT exam is more than just the score, preparing for it means enhancing your logic and reasoning so that you can prosper in your future studies.
___________________________________________________________
About the Author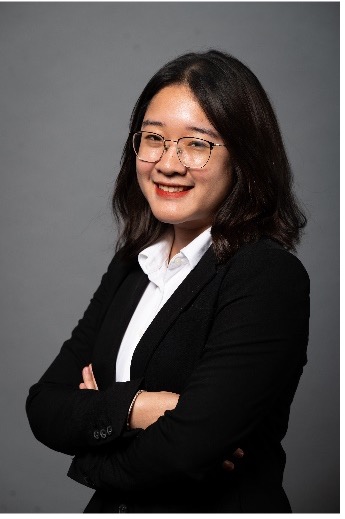 Ngan is a full-time MBA candidate at Simon Fraser University's Beedie School of Business. She earned her Bachelor's Degree in Finance in 2019 and spent 4 undergraduate years in the USA. Born and raised in Vietnam, Ngan has two years of experience in the banking industry at Citibank Vietnam. Ngan is looking forward to new financial consulting opportunities upon completion of the MBA Program. Find out more about Ngan through her Linkedin.