Telling the story of who you are can help employers identify your skills and interests, and make you more authentic.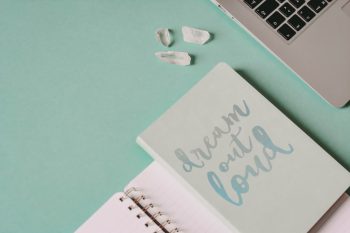 This spring, I got my dream job offer before graduating from Simon Fraser University's MBA program: starting in September 2023, I will be a consultant in human capital transformational change with Deloitte.
As I was one of the first in my cohort to solidify post-MBA career plans, a few batchmates asked me how I got such an offer, which made me think about how I pitched myself to my future employer.
Simply put, I told them my story.
Built my narrative
Part of finding my story was about acknowledging both my strengths and my weaknesses. And I felt I had many weaknesses when I started the MBA program in August 2021 because I had an unusual educational background–I graduated with a degree in Media Studies and Politics. As such, I lacked core business knowledge that many of my batchmates possessed, such as how to read financial statements, finance, operations, and the business side of marketing.
I relied on my interpersonal skills, work ethic and critical thinking ability to survive, and then thrive, in the program. I know how to think through problems and find solutions, regardless of the topic, and I know how to plan and implement those solutions while working with any person. At first, I took these skills for granted, but found they were not universal. My strengths were others' weaknesses and vice versa.
I quickly picked up new tricks, as well as discovered more about my passions for economics and change management. These passions were reinforced through case competitions I competed in (one of which we won). These challenged me to think about long-term business strategies for international organizations and how digital currencies will radically change the world of finance and the administration of monetary policy.
I also homed in on my career ambitions of learning and growing in a large organization. Through it all, I always fell back onto those core skills: critical thinking and willingness to work hard.
Intentional Approach
I took these newly articulated passions, values and ambitions and began thinking more intentionally about the career story I wanted. Above all, I am passionate about promoting diversity, equity and inclusion. Knowing what I valued, what I found fun, and the topics that challenged me, I wove my skills and interests into my course work, my leisure time, my work products, and eventually my job applications.
I connected with and received mentorship from DEI professionals to learn from their experiences. During breaks from school, I took more classes on monetary policy, and, through the University of Alberta's Indigenous Canada Certificate, developed helpful context on Indigenous history in Canada.
As I considered Deloitte as an employer, I was exceedingly discerning. I spoke to probably 10 people at Deloitte and asked them about their client and organizational DEI work. I was consistent with my messaging and questions. Whether speaking to a business analyst or a Senior technology consultant, I always asked about DEI and how they are doing their part to facilitate Truth and Reconciliation with Indigenous communities.
In doing so, I developed my story with multiple Deloitte team members, which brought authenticity to my application and interviews.
High ROI (Return on Investment)
Ultimately, the first application I submitted to Deloitte resulted in me getting my dream job. But this process has worked repeatedly: I submitted four different job applications, and three went to second-round interviews. Even better, two ended with paid employment offers: Deloitte, and a co-op that will provide me with incredible learning opportunities in change management until next Fall.
It was through understanding my past skills and communicating how I could leverage them with my new knowledge that I was able to show how I will be effective in my career moving forward. Connecting the dots between my skills, experiences and knowledge helped me get the most out of both my education and job applications.
To those wondering how to find their story, I leave you with this:
About the Author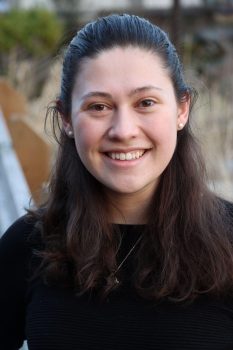 Claire Coleman is a FT MBA candidate at Simon Fraser University and a passionate talent acquisition professional. A recent transplant from D.C. to Vancouver, her prior professional experience is in full-cycle partner recruitment and entity-level strategic growth acquisitions within the legal industry. She is passionate about long-term strategic growth and identifying ways to keep equity and diversity at the forefront of strategic growth opportunities. The next chapter of her career will be building off these experiences and applying them within to change management initiatives across the Vancouver area (and beyond).