I always wanted to pursue my MBA when I graduated, but I needed to gain both work and life experience. Fast-forward 18 years later, I was offered a life-changing opportunity to enroll in a full-time MBA program at SFU. Little did I know at the time that after submitting my application, I would have my final interview in a safari tent in the African bush, stranded during our country's first lock-down! During these 2 months, I realized the likelihood of studying online was inevitable. Like most in our cohort, I chose to embrace the challenges (and time differences) and embark on this rewarding journey.
Studying online is one thing, but to try and network while remotely building relationships is an entirely different ball game. Even though I never used Zoom before, it quickly became my 'go-to tool'. Interactions with the rest of my cohort on Zoom prepared me for the way the world of business was evolving, and I soon had to make a conscious decision to adapt and find innovative ways to network outside of the program. Even though it was difficult at first, online coffee chats found new meaning. The pandemic catapulted the world into chaos and people went into 'hibernation', rarely interacting with others outside of their work environment.
Being someone who loves the buzz of a room full of people, and likes to interact face to face, I knew I had to put in the effort to overcome these challenges. After all, an MBA program's success is based on the network you have built and the privilege to become a part of the alumni. I started to attend multiple career fairs offered by the Career Management Centre (CMC), and despite the challenging time differences, I actively participated in discussions and follow-up calls. The training sessions provided by CMC offered some helpful tools to prepare me to approach networking more strategically. By asking the right questions, sharing something about yourself, and following up with a 'thank you' note, I managed to build strong relationships.
After arriving in Canada 9 months into the program I ramped up my networking strategy and conducted on average 10 'coffee chats' per month, mostly with SFU alumni. I found SFU alumni to be very open to coffee chats and had very few declines. During this time, I was introduced to one of the Directors at PwC in Talent Acquisition and Global Mobility and so my journey began with this incredible organization. It took a good few months to build trust, and establish a meaningful relationship, but it all paid off. 6 months later I was offered an opportunity to apply for a role within PwC Canada Global Mobility, which kick-started a new career in Human Capital. In my role as HR Manager: Global Mobility I was allowed to run their Virtual Mobility program with over 100 assignees across 17 different countries, becoming one of the first PwC territories to utilize the global pool of talent and technology on a virtual platform to support its resourcing needs.
One of my favourite quotes from Elbert Hubbart is "The world is moving so fast these days that the man who says it can't be done is generally interrupted by someone doing it". Our cohort faced exceptional challenges throughout the program, but it also prepared us to return to a post-pandemic world with the right mindset, armed with cutting-edge business tools and the will to draw from our experiences and lead the way when others said it can't be done.
__________________________________________________________
About the Author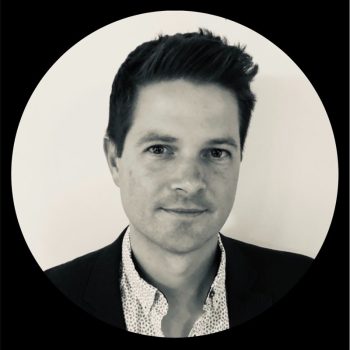 Christo is an energetic human resources and operations leader with 22+ years' experience driving strategic growth in start-up enterprises. He recently completed the SFU Beedie Full-time MBA program.