Do you wish that the skills section of your resume was longer or not filled with super-specific software that you used in an earlier role? Is there an area of interest that you have not had the opportunity to explore formally before? Do you know that certain skills will be necessary in a future role? If so, one straightforward way to grow your resume's skill section and complement your MBA education is to take part in the many non-credit workshops that SFU Beedie offers to all full-time MBA students. As a SFU Beedie student, you are able and encouraged to take part in as many workshops as you would like!
SFU Beedie partners with The Marquee Group, to offer students the following workshops:
Excel 1: Core Data Analysis
Excel 2: Advanced Data Analysis
Python 1: Core Data Analysis
Python 2: Visualization and Analysis
Building a Financial Model
Power BI Desktop
The Power of PowerPoint
For me, I consider myself an advanced Excel user thanks to my many years working as a business analyst, but I never had the opportunity to work with data visualization. I was never able to work professionally with programs like PowerBI or Tableau, but I know that these are valuable additions to my resume as I look at future opportunities. Excel's pivot table function is great, and they will always hold a place in my heart, but in today's business world, leaders are looking for data visualizations that are powerful and dynamic.
So, in early March, I set aside a full day to take part in the PowerBI workshop and I absolutely loved it! The workshop started off by giving us a fundamental overview of the software itself and how it is typically used but we quickly started working directly with the application itself. The instructor provided us with a sample data set that we used to build out an entire data model which we then used to build powerful data visualizations.
I was not expecting to learn this much in an eight-hour session, but the workshop was interactive and gave me the opportunity to try-out my newly learned information. At the end of the workshop, The Marquee Group will also provide you with a credentialed certificate that you can add to your resume or easily connect to your LinkedIn profile. Most importantly of all, if I needed to use PowerBI in the future to supply a powerful visual representation of data, I am confident that I could do it. This was an invaluable complement to my SFU MBA journey and I encourage all Beedie students to consider taking part in these workshops.

……………………………………………………………………………………………………………………………….
About the Author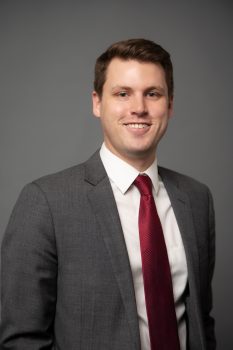 Bryant Cooper is a member of the 2021 full-time MBA cohort at Simon Fraser University's Beedie School of Business. Bryant is a voracious learner, geography nerd, and is committed to helping others learn and grow. After the MBA, he is looking forward to new opportunities in sustainability upon completion of the MBA program.