People come to business schools to improve their careers, not their social life. However, if you really want to live your MBA experience to the fullest, you need to think about the big picture, which includes the social aspects too. For many, social bonding is just as much part of MBA as classes or case competitions.
The fact is that for the next year, you are all going to be really busy. In the first few weeks, students tend to have their heads in the books with their focus on studying, but that mindset will change and people will start to embrace the social scene. On campus, you spend the whole day in class, study rooms or CMC's events. Outside of campus, you will realize that:
No matter how many times you explain to your friends and family that you have a deadline in 24 or 12 hours, the only people who truly understand your stress and concerns are your fellow cohorts. They are the ones who can give you the best advice and encourage you to do better.
You share the same goals and interests, which brings everyone closer.
You can learn a lot from one another. Unlike undergraduate programs, where differences between students are minor, MBA students come from various backgrounds and range from relatively recent entrants into the workplace to mid-level executives. There's a mix of local and international students. As a result, there is lot to be learned outside the classroom as well.

Local students share their Canadian culture through Thanksgiving, Halloween or athletic events like hockey games. International students get to talk about their traditions at potlucks and their own cultural celebrations. For example, throughout the last year, our cohort celebrated a new year three times!
I encourage new students to make the effort to build these bonds early in the program because:
A year goes by really quickly but the friendships, network, and memories you form will last a lifetime.
You can work on group projects or form study groups easier and more efficiently, which will result in higher marks.
Class participation will become second nature, as you are more comfortable with challenging each other. This will help everyone to stay focused throughout the class and thus, learn more.
In the end, don't stress out about organizing a social event. It can be as simple as meeting up at a bar after classes near school – there are many of them in downtown Vancouver. But other times, some preparations and negotiations will be required. This will come into play when you organize Halloween parties or get group rate tickets for games, PNE, or the opera. Remember that you need to balance out fun with studying!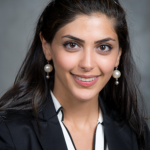 Sara Shams is a full time MBA candidate at the Beedie School of Business. She has experience in marketing and hospitality industry. Outside of school, Sara enjoys practicing yoga, vibe-training  and trying new restaurants in multi-cultural Vancouver. Connect with Sara at sshamsar@sfu.ca or on LinkedIn.