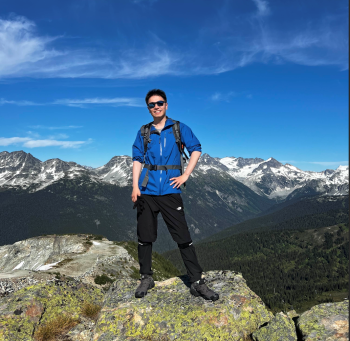 In the past week, I participated in the leadership retreat program with some of my FT MBA classmates and mentors. This 3-day trip has been enriching for me. It was not just a challenging hike but more like a recap of my MBA study life over the past year. It also allowed me to strengthen the bonds of friendship with my classmates and gain a better understanding of leadership.
On the first morning, we took the bus to the Cheakamus Centre and started our "classroom" tour in the afternoon after a simple lunch. That afternoon, we were asked many soul-searching questions, such as: Who are you? What kind of life do you want to live? Whom do you want to attend your funeral? Answers to these questions can improve our understanding of life's meaning, better help us understand the lowest level of personal cognition, and determine whether we will achieve real happiness.
The second day is the highlight of our trip. As a member of Group 2, I was scheduled to complete the Cheakamus Lake trail as planned with other team members. The total round-trip length is about 16km, and the cumulative elevation is about 500 meters. It was quite a challenge for many of us. We left the center at 6 AM and drove for about an hour to the starting point of the hike. After the two guides completed the safety instructions, we set off and started hiking. After about 2.5 hours, we finally reached the end of the trail. This beautiful scenery made me feel that all the previous efforts were worth it!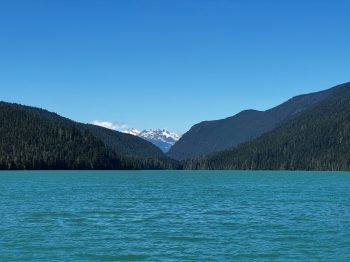 During the hiking, each of us was asked to complete the role of the leader at least once, and there would be two leaders staying in front and end of the troop. I think it's straightforward to point out what makes a good leader. First, you must ensure that no one in the team is left behind. Second, teamwork is always the most important. Everyone has a chance to become a leader, to contribute their strength to help others, and at the same time, to take responsibility.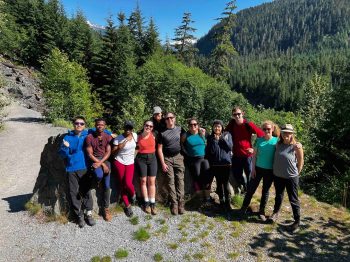 Looking back to last year, I think the MBA not only taught us basic knowledge but also guided us to understand the methodology of learning and the business world. It also taught us to use different thinking to look at things in a way that respects people who have different values ​​and backgrounds than us. For me, the luckiest thing is coming to Canada to meet these classmates and friends.
___________________________________________________
About the Author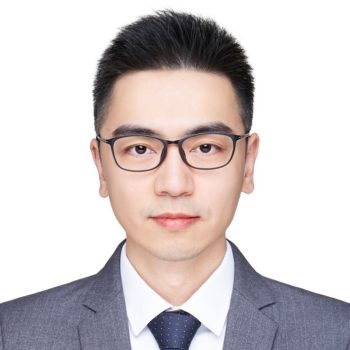 Cedar is a full-time MBA student at SFU Beedie School of Business. Formerly, he was an auditor holding an active CPA license and has over a decade of combined experience within an accounting firm and the automotive manufacturing sector.