Travelling to Vancouver, might as well be the biggest adventure of my lifetime. Saying goodbye to my family from Mumbai, I travelled to Delhi – Dubai – Barcelona – Mexico and finally landed in Vancouver. Before you gasp at the miles I travelled, let me state that this was a normal travelogue during peak COVID times. Though I did not step out to walk around these beautiful cities, I had the greatest company of my fellow senior MSc Finance students from the previous cohort. I guess I have my luck with meeting the right people. A similar stroke of fate helped me find a roommate at Charles Chang SFU Residence. And with this, I was set to begin my journey at the SFU Beedie Vancouver campus.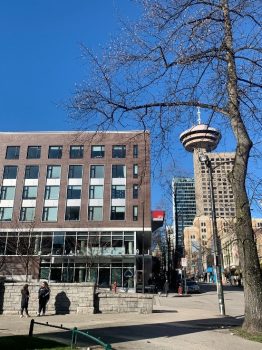 The Fall of 2021 greeted us with beautiful shades of orange and yellow as we began setting up our new house and getting ready for our course. Cohort based system at MSc Finance works the best as your classmates stay the same for the entire year so you get to know everybody better. As we progressed through our courses, our schedule grew hectic. Nevertheless, we found time for riding bikes at Stanley Park when the weather permitted or going to Capilano Suspension bridge park in North Vancouver. Having the transit card subsidized by SFU in hand felt like a superpower as it sorted our mode of transportation to these places.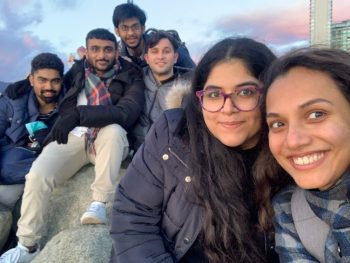 Before the second semester began, we had an information session on the Student Investment Advisory Service (SIAS) and got the opportunity to shadow each team in the fund to our liking. We attended their meetings, asked questions and helped with monthly reporting to get a grasp of a particular function so that we know what department to choose. After the interview process, I was grateful and fortunate enough to be selected as the Portfolio Manager of the Risk Department at SIAS. And even happier to have a wonderful co-leader beside me for this journey.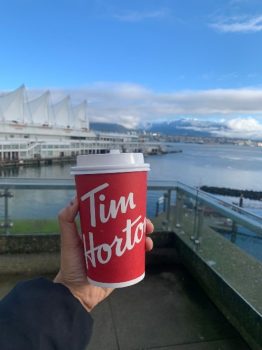 Juggling SIAS with academic goals was a little tough but the first quarter presentation for SIAS was well received. Besides SIAS I also got the opportunity to be part of the student ambassador program where I was paired with the incoming students and guided them with questions about life at SFU. Frequent visits with the brilliant Career Advisor, Echo Duan, helped me assess my career goals and level-up my networking game and interview skills.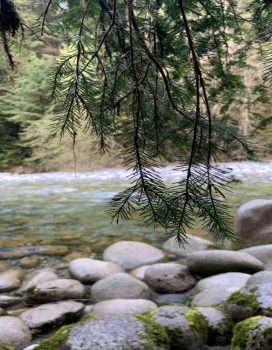 But this was just the life inside the university. Throughout the course, I had a great time exploring various parks and trails in this beautiful province. A visit to Capilano Suspension Bridge Park was the highlight of my time here. Staying in SFU residence downtown has its own perks. Staying with fellow students from different courses here meant always learning new things about different study streams. Also, as the passionate baker that I am, after every course, I baked delicious treats and shared them with my friends at the SFU residence. Downtown Vancouver has many diverse cuisine restaurant joints. And if you are anything like me, you would stop counting calories and indulge in Donairs, Poke Bowls, spicy fried rice and butter chicken. But this wasn't the end of the entertainment here. If you do not know at this point, let me tell you something exciting, Vancouver is a prime location for filming movies and TV shows. You would be surprised about the number of movies and series you have binged so far that have been filmed here. What seemed to be a pure case of serendipity allowed my friends and me to glimpse Jennifer Lopez in between shots for her next movie ( "Jenny from the block", was shooting on my block OMG!)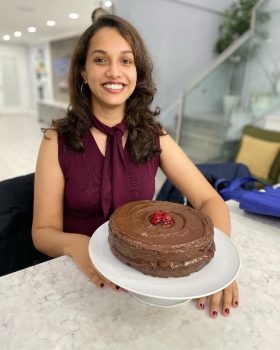 As I write a conclusion to this blog, I am excited to explore many beautiful places in BC that I had daydreamed about after seeing them on Instagram. I am also looking forward to further work in SIAS, as well as the Summer semester which promises some really engaging elective subjects. Vancity has been so great to me so far and I cannot wait to see what this year and new semester hold!
_______________________________________________________
About the Author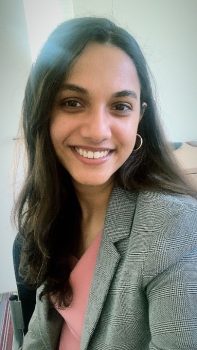 Sharvani Divekar is a qualified Chartered Accountant from India making her way into the finance stream through the MSc Finance program. She is also the Risk Portfolio Manager at SIAS Fund which is the highlight of the MSc Finance program for her. In her free time, she enjoys reading, watching movies, baking and exploring new places with friends. She is thrilled to be a Student Ambassador for SFU Beedie School of Business.