Hi there!
My name is Joey, and I moved to Vancouver from Japan in September 2017 for the snow. I know it might sound weird as it only snows in winter, so what can I do when there is no snow? Good question. As much as I love the beach, I am a mountain girl too. While the beaches in Vancouver might only be enjoyable in the summer, which is relatively short here in Vancouver, mountains are awesome for the rest of the seasons as you can dip into the trees and get lost in the woods.
In Japan, we call this "forest bathing", which means being in the presence of trees. Forest bathing became part of a national public health program in Japan in 1982, and is proven to have positive physical and psychological effects. It can lower heart rate and blood pressure and the immune system, and can relieve stress, hostility and depression. Check out the article from World Economic Forum on forest bathing here.
Hiking is one of my top three favourite things to do in Vancouver. The word "hiking" might scare some people away as it sounds like a great effort; however, speed, difficulty, distance, elevation gain etc. actually do not matter – what really matters is "just being with the trees". Let's imagine a relaxing walk after dinner to help you with digestion. As simple as that! It is all about spending time in nature to give you peace of mind. Now follow me for a glimpse of Beautiful British Columbia!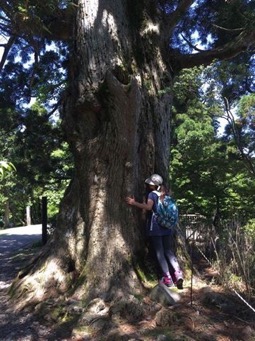 No matter if you are an outdoorsy person, or you are new to town and just want to explore beautiful BC, you are more than welcome to join us! Especially if you have room in your car to carpool! (Just kidding) Proper clothing, sun protection and water are highly recommended.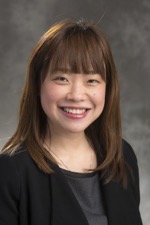 Joey Lam began her journey in the Full-Time MBA program in September 2018. She is a Beedie Student Ambassador. You can reach out to her via email inlam@sfu.ca or LinkedIn. You can also follow her on Instagram @joeylaminnga.