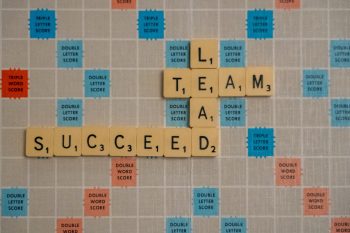 The Graduate Women's Council (GWC) is an elected Beedie graduate student-run club that aims to provide a safe space for women and allies to show up authentically, develop personally and professionally, and form meaningful business connections. It offers a welcoming and inclusive environment for all to feel seen, represented, and respected regardless of gender, age, race, and ability.
The current GWC team, from Fall 2021 to Summer 2022, is a passionate group that has already organized numerous events that achieve its mission. These include a cross-cohort Beedie graduate student networking session, a GWC alumni dinner series, a workshop on 'Inclusive Leadership', and an International Women's Day celebration and panelist conversation. You can read more about the International Women's Day event here.
Without a dedicated team, none of these events would be possible. Each member has an assigned role but works closely with one another, constantly communicating at their weekly team meetings and more. Here is a brief introduction of each team member and their role on the GWC:
Sommer Hines (President): As President, Sommer holds key responsibilities that include, but are not limited to, scheduling team meetings, speaking at events, connecting with other Beedie student-run group executives, reaching out to prospective speakers, and ensuring that events and activities align with the GWC mission. Sommer is the inspiring and organized leader that every team covets.
Arushi Parmar (VP, Events and Engagement): As the VP of Events and Engagement, Arushi primarily works on securing venues and speakers for each of the events. The GWC is fortunate to have Arushi for this difficult and time-consuming process, as each of the events thus far have featured informative and engaging guests.
Ruth Ibarra (VP, Communication and Media): As the VP of Communications and Media, Ruth is responsible for posting and sending GWC content/information via email, LinkedIn, and social media. Check out some of her visually-stunning and fun posts on the GWC's Instagram page by following @gwc_beedie!
Simran Chavda (VP, Operations and Finance): As VP of Operations and Finance, Simran manages the team's budget and provides additional help to ensure that all events operate smoothly and efficiently. All events have been smooth, on-budget, and wildly successful – a testament to Simran's efforts!
Timothy Lau (Diversity Consultant): As the Diversity Consultant, Timothy provides guidance to the GWC team regarding diversity and inclusion, ensuring that the GWC social media, public image, and events are accepting and inclusive to all regardless of sexual orientation, gender, ethnicity, age, physical and mental ability, and religion. Timothy is the first male on the GWC executive team (which was founded in 2011) – a proud moment but also an opportunity to demonstrate that more allyship is needed!
Thank you for taking the time to read about the GWC and their proud team. Visit the GWC's website for each member's full bio: https://beedie.sfu.ca/gbwc/. The GWC also invites all SFU Beedie students and alumni to join their LinkedIn networking group: https://www.linkedin.com/groups/14014263/.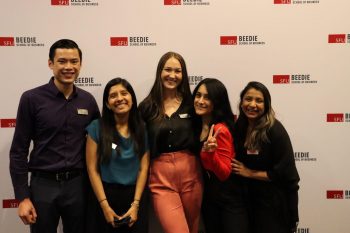 ___________________________________________________________
About the Author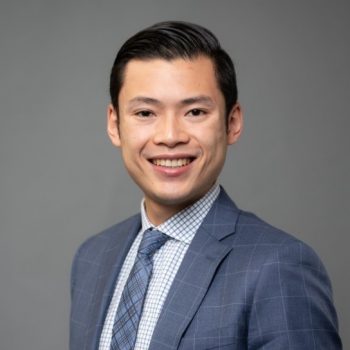 Timothy is a FT MBA candidate at the SFU Beedie School of Business. He has experience in the healthcare industry having worked as a Registered Dietitian at Vancouver General Hospital. Further, he is a recognized and respected leader in his professional community, having been elected onto the Dietitians of Canada Board of Directors and having published valuable research for a nutrition database. Passionate to represent his school and program, Timothy is involved as a case competition participant and is involved in both the BC and National MBA Games. Further, he is a proud Diversity Consultant for the Graduate Women's Council and Student Ambassador for the MBA program.