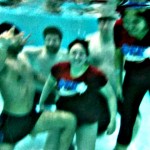 Travelling to Hamilton to compete in the MBA Games was not just about having a great time; it had begun much earlier than that. This year's theme for the MBA Games was 'Passion, Inspiration, and Community'. Thinking about the theme itself at a certain level, described an MBA student to me: everyone who does this program cannot do it without a fervent belief in the ethos of the program, or why he or she is doing it. Winning, in simple terms, would mean bringing home the Queens Cup, but the question one might be forced to ask is "what is winning?" This question, especially coming from a team where not everyone is an athlete or has experience in marketing, strategy building, or finance to make a home run at the Case Competitions. I found an answer to that question which for me made the whole journey worthwhile.
Every MBA class in general emphasizes two things. First, communication is the key difference between a successful, and an unsuccessful project. Second, that as future leaders or people who will be held accountable for any sort of actions, there is no 'I' there is just 'us'. I realized this while playing water polo for the very first time in my life.
In spite of knowing the fact that there is no black and white in the world, somehow my mind usually fixates on winning. Unconsciously from childhood, we have been seasoned to think there is a clear winner, and a clear loser in every competition because the numbers don't lie. The opposite team made around a dozen goals while I tried to manage my life jacket, and figure out how to navigate through a 15ft deep pool. While I dreaded drowning on the one hand, on the other I still played with unrealistic expectations in order to have a shot at the game, and the ambition to not let my team down. I don't know of any classroom session that made me feel so many emotions at once as I did during that game. We sadly lost with the realization that the weakest link in my team was me, and I am never the weakest link in projects. Talk about putting oneself in uncomfortable position and navigating (literally) through them!
At one point, most of my team was exhausted, and I looked at them while the opposite team was about to score a goal. There was basically nothing we could do about it but we were still grinning ear to ear because we were having the time of our lives, and several things dawned on me:
Winning wasn't about the cup anymore. It was being there in that pool with your team going through the experience together.
Communication is so much more than just talking. It was the timely shout out to the shooter near the goal, or the pat on the back we all gave each other for playing to the best of our abilities.
There are some things we cannot do. For example, the feeling of walking back to our hotel after losing those water polo games. Yet for me, having a personal high of putting myself in a position of being the weakest link, and continuing to go through the whole ordeal with people who counted on you to be there.
There is a belief that in order to test the values, or the true character of people, you should have them act under extreme stress, and the case competition on day 2 did just that. After being exhausted from the water polo games, and the evening's karaoke event, I had gotten just under three hours of sleep before the marketing case competition. Everyone dressed sharply, but I could see the sleeplessness in their eyes as we made our way to gather our packets, and then to our rooms to crack the case.
We had three hours to make a strategy, crunch numbers and present – all manageable, my optimistic side would say. But as the clock ran down, my teammates and I found ourselves scrambling to make it to the deadline. Somehow we managed to make a cohesive case, and I had to run down three flights of stairs, along with other runners, to submit our presentation.
The presentation went well, and when we were finally done with the competition, my heart started beating normally once again. The stress in case competitions is usually unrealistic, and I found that working well with your team reduces most of it. At the end, even if the results are unfavourable were in our case, the whole journey of working on the case, and being in such a high-pressure situation together really brings out the real you when you are with your team. I was left with a reiterated note to myself to always pick a team that I enjoyed working with, so that the work itself was exciting regardless of the outcome.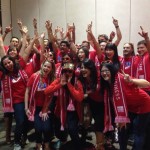 The day of the case competition ended with the closing ceremony where the winners were announced for each category. The ones who won were all commendable, especially the team who collected $36,000 to be given to a charity. Having fundraised for the MBA games myself, I know what a big contribution, and dedication it must have taken. The whole convocation hall gave the team a well-deserved standing ovation. For me, that brought the spirit of the games all together – no one cared about winning or losing, and everyone acknowledged automatically that we, as the future leaders, have a responsibility towards the community we live in, and that it can only be done through the support of one another in both shared experiences and values.
As important as it was for me over the years to think about competitions as winning and losing, the MBA Games broadened my thinking to start believing in things being more than that – it's about shared experiences, it's about challenging oneself to do what you think you cannot, or never, did before. The world keeps changing, but you will always cherish the people you meet, and relationships you form along the way.
As John Quincy Adams put it "If your actions inspire others to dream more, learn more, do more and become more, you are a leader." These games challenged all of us to do more, and we inspired each other by all being accountable for the team. For me, that was the highlight of the experience. It's easy to think of oneself as an island, and be pigeonholed, and focused on the outcomes of what we want out of the MBA experience, such as a job, a better position, better pay, and so on, I found that by going to the MBA Games I was able to broaden my perspective of what really is MBA experience.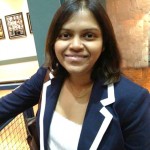 Salma is a full-time MBA candidate at the Beedie School of Business. She is the President of the Graduate Business Women's Council at Beedie School of Business. She has a diverse background with a Masters in Textile Engineering and work experience in Systems Analysis and IT Project Management. Her interests include Entrepreneurship, Writing, Music and Reading.  She hopes to be part of business solutions that make a difference after completion of her MBA. Contact Salma on LinkedIn or via email at ssultana@sfu.ca.