SFU's FTMBA follows the cohort model—meaning you take ALL your classes with the same ~40 people. This is very common in leadership programs because it gives you a chance to build a network of support, learn from other talented people, and develop a strong network. Naturally, there are pros and cons to this—read on for my tips on making the most of it and preventing ugly situations!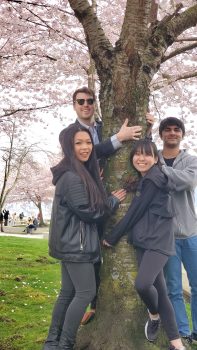 The Good:
Seeing your classmates every day for a year makes it easy to bond with your classmates. Whether it's through shared misery on a difficult exam or celebrating successes at the end of the semester, your cohort will be a huge support in getting through the program. You'll also learn excellent teamwork, leadership, and communication skills through your work with your small group within class, as well as in larger group activities.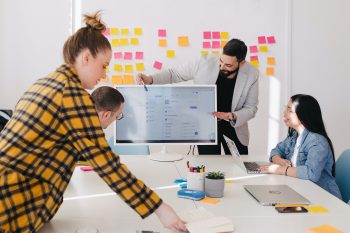 The Bad:
Despite there being other graduate programs at Beedie, you won't get to interact and work with them in your regular day-to-day as they will have separate classes. Further, within your cohort, you'll likely work on a smaller core team for all projects, limiting your opportunity to get to know all ~40 cohort members.
Solution: Signing up for extracurriculars, such as case competitions and clubs, can give you an opportunity to meet and network with classmates you don't usually get a chance to see, as well as students from other graduate programs at Beedie.
The Ugly:
Since you're working with the same people all year, a bad first impression can have a lasting impact. While your grades are important and the bell curve grading system can make it feel like you're in competition with your classmates, the network you create from the program is far more valuable. The best thing you can do is be a support for your classmates.
Solution: Remember to communicate with your teammates and be accountable for whatever you commit to. Having done two graduate programs at Beedie, I can say that most students will be accommodating if something comes up and you can't follow through; just make sure you give as much notice as possible.
If you are starting your MBA soon, my best advice is to remember that you and your classmates are here to build lifelong networks and to support each other through a program that is difficult by design. Make the most of it by being a help, not a hindrance—this can really help to ensure your success! Good luck!
__________________________________________________________
About the Author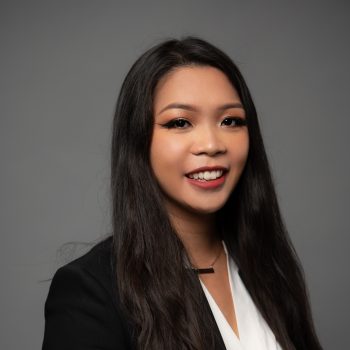 Nicole is a full-time MBA student and GDBA 2021 alumna at Simon Fraser University's Beedie School of Business. She is a fourth-generation settler in Vancouver and has ~7 years of experience in fundraising operations and data analysis. Outside of school and work, Nicole is passionate about baking, travelling, and eating ice cream.