Whether signing a deal for a new car, reaching an agreement for a business contract, or deciding on a restaurant for dinner with friends, everything revolves around the concept of negotiation. Although we negotiate so many times in routine, unknowingly, to settle our personal or professional interests, we fail to reach optimum agreements most of the time.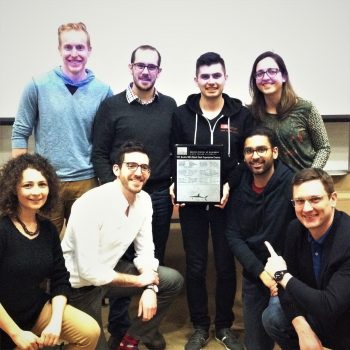 Why are we not able to reach an agreement with others? Is it important to get the deal done every time? Does behaviour play a role in dealings with others? All these and many more questions related to a successful agreement are answered in the Negotiation and Conflict resolution course taken by the respected Dr. David Hannah. The subject not only develops strong fundamentals in negotiation through the theoretical framework, but also gives an opportunity for the students to practice their skills through several situational cases, taking a real-world negotiation problem and competing in a Shark Tank contest.
Situational cases always have two or more students competing for their interests. Depending upon the case, one would either negotiate with one other student or a group of students, which gives the opportunity to learn from multiple perspectives. Prior to every class, students are given their role in the situational case which they need to prepare. Then students are required to negotiate with their counter roles and either reach a deal or no deal as the outcome. Results of all negotiations for the day are compared and an in-class discussion takes place to understand the process leading to decisions of all the deals.
Students are required to develop a "checklist" in the middle of the course to focus on important points that they have learned so far in the course, with motivation to upgrade it at a later stage after the course is completed. The checklist acts as a quick tool for revision for future real-life negotiations. To further enhance the confidence of students, there is a course requirement to perform 'A Real-Life Negotiation'. This is a chance for students to go into the real world and negotiate for something for which students might normally not negotiate. It not only gives a practical scenario to test negotiation skills but it also involves learning from the perspective of people in business.
But that's not all. In the end of the course there is 'Shark Tank Contest' for students to apply all the tactics learned during the course and win the Shark reward. Two candidates who secure the highest gains in the last deal win the contest. It's an intense competition as everyone at this stage becomes better with negotiation and therefore it becomes a real test of negotiation skills. There are rewards associated with the contest, which adds to the rising expectations.
Taking this course, I learned that getting a deal at any cost is not the objective of a good negotiator. Rather, it is to listen to the interests of the parties associated with a deal, find the zone of potential agreement, prepare creative solutions, build cordial relationships, and choose an option that maximizes the benefits for all the associated parties while performing within the scope of the authority.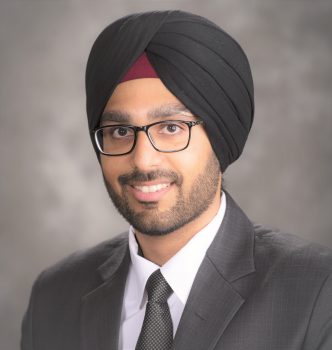 Simrat Kanwar is a full-time MBA candidate at Beedie School of business with experience in Marketing, Business Development, and Operations. He is currently serving as VP Finance of Graduate Business Student Association and Beedie MBA Student Ambassador. He is looking forward to new opportunities in Business Strategy and Marketing upon completion of the MBA program. Connect with Simrat on LinkedIn or via email.