Purpose, meaning, impact—finding holistic fulfillment through your career has become an increasingly popular area of discussion for both corporations and university students. Net Impact's 2017 conference (NI17) brought together industry leaders and university scholars from across North America to present their innovative business models, social and environmental impact initiatives, and new ideas about how to pursue purposeful careers that leave a meaningful impact. SFU Beedie School of Business' Net Impact chapter sent myself (the chapter President) and Jeroen Rijken (Vice President of Case Competition) to this year's conference where we met with dozens of other chapter leaders, took a civil rights history tour of Atlanta, and heard from esteemed economics and environment author Paul Hawken of Project Rundown.
Brainstorming with Net Impact Student Chapter Leaders
The conference began by gathering student chapter leaders from all over the world to share stories of successful events and programs as well as ideas on how to successfully lead a Net Impact chapter. Net Impact has hundreds of student chapters at universities around the world, predominantly in graduate schools. It was exciting to learn about how Net Impact chapters engage students and make sustainability practice relevant and practical through educational programs. Our Net Impact chapter appreciated the opportunity to learn from other chapters, which are often organized on campus very differently, face different challenges and engage with different issues and industries than we may have access to here in Vancouver. That evening, we continued the conversation and networking at the World of Coca-Cola, meeting student leaders from Colorado State University, MIT Sloan, Penn State, DePaul University, and many others all while sampling Coke products from all over the world!
A Civil Rights History Tour of Atlanta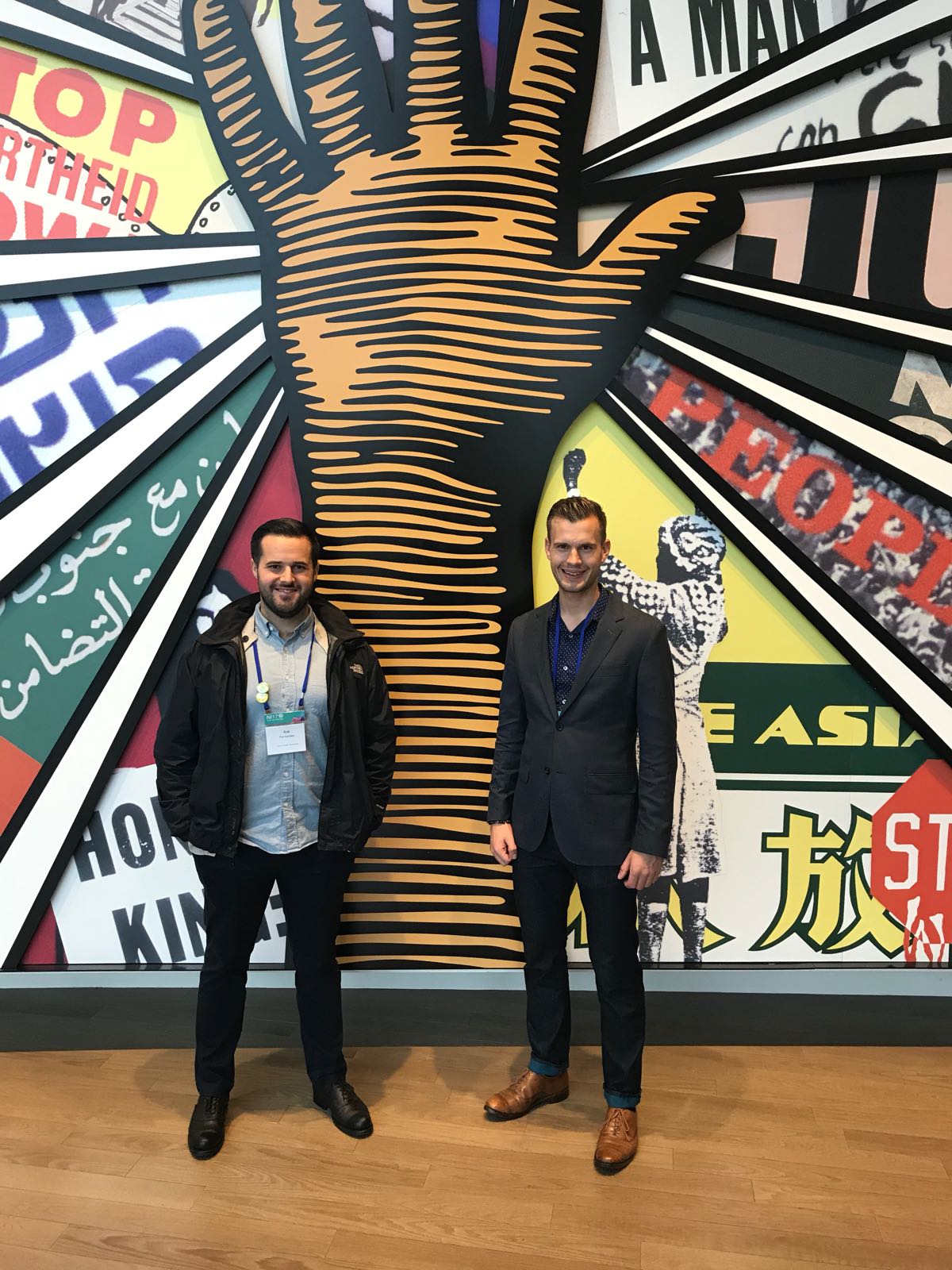 One of the special excursions offered by the conference was a civil rights history tour of Atlanta. The tour began at the National Center for Civil and Human Rights, a museum dedicated to the achievements of both former and current civil rights leaders in the United States and worldwide. The first floor of the museum contained a rotating collection of pieces from the Martin Luther King Jr. collection, currently themed to tell the stories of the women who supported Dr. King's civil rights mission. My favourite pieces to see were the letters between Dr. King and Mahalia Jackson, the first queen of gospel soul music and an activist in the civil rights movement. After the museum, we made our way to Ebenezer Baptist church, the church that Dr. King was raised in, and to Dr. King's birth home in 'Sweet Auburn'. This neighbourhood receiving its name after its reputation as America's wealthiest African-American neighbourhood at the time. We had a fantastic tour guide, Marty from the National Park Service, who shared some fascinating history on Dr. King, especially on his upbringing. Marty told us, "what I really think people don't realize about Martin Luther King Jr. is that he did not live in a vacuum. Too often people think Dr. King was who he was all on his own, but when you see where he was raised and the parents who raised him, you remember that context is key."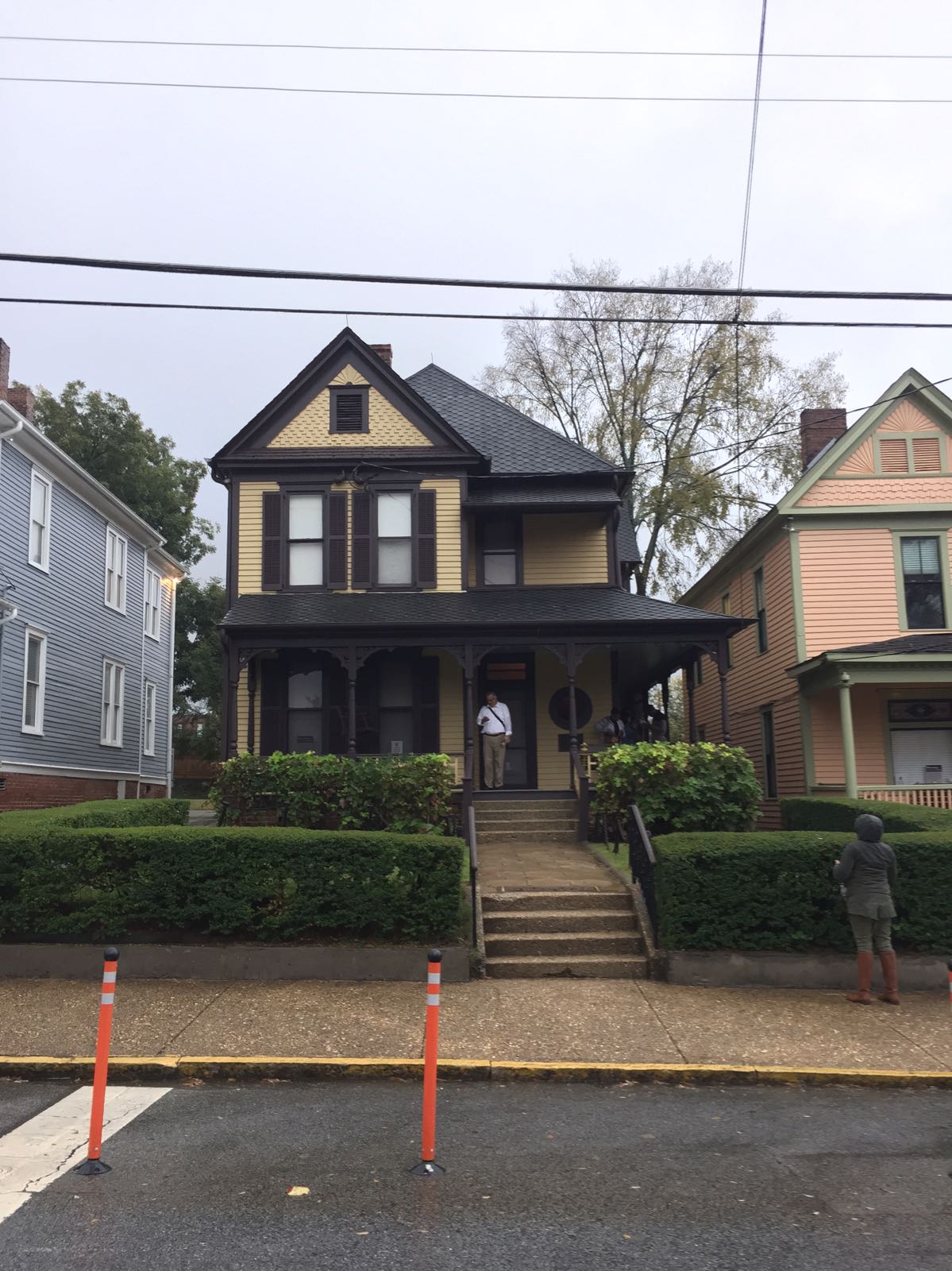 Marty proceeded to teach us about Dr. King's parents—their love and care for the poor, how they led by example, and their careers. Here are two quick but very important facts about Dr. King's family—first, in MLK's direct family, all the men were ministers and all the women were teachers, but more unusual for the time was that both of Dr. King's parents had university degrees. Second, MLK's father strongly encouraged African-Americans to own their own businesses and property. He led by example and invested in lots of real estate in the Atlanta area. Today when locals buy property they are often surprised to find Martin Luther King Sr.'s name on the deeds. It was powerfully clear how MLK's environment and the people around him made such an impact on the way he saw the world. It reminded me that we can never underestimate the value that people have on our development and that people are the key to making lasting change in the world.
Project Drawdown
Paul Hawken is an esteemed writer on entrepreneurship, economics and environmental studies. He appeared at NI17 to deliver the most passionate and rousing keynote speech of the conference. He is the editor of Project Drawdown: The Most Comprehensive Plan Ever Proposed to Reverse Global Warming. As he put it, "it's the most substantive and comprehensive solution to climate change because, well, no one else has come up with any plans." The project's in-depth research sought to quantify the top 100 solutions to reverse climate change, ranking them according to the gigatons of CO2 removed from the atmosphere. In his presentation he highlighted more commonly discussed topics such as wind-farming, but I was most surprised to learn of the massive impact lifestyle and cultural changes could have on our eco-footprint.
Reducing food waste and switching to a plant-rich diet ranked 3rd and 4th respectively in the top 100. It was shocking to see the impact that these changes would have compared to more commonly discussed solutions such as ­­solar farms (8th) and nuclear energy (20th).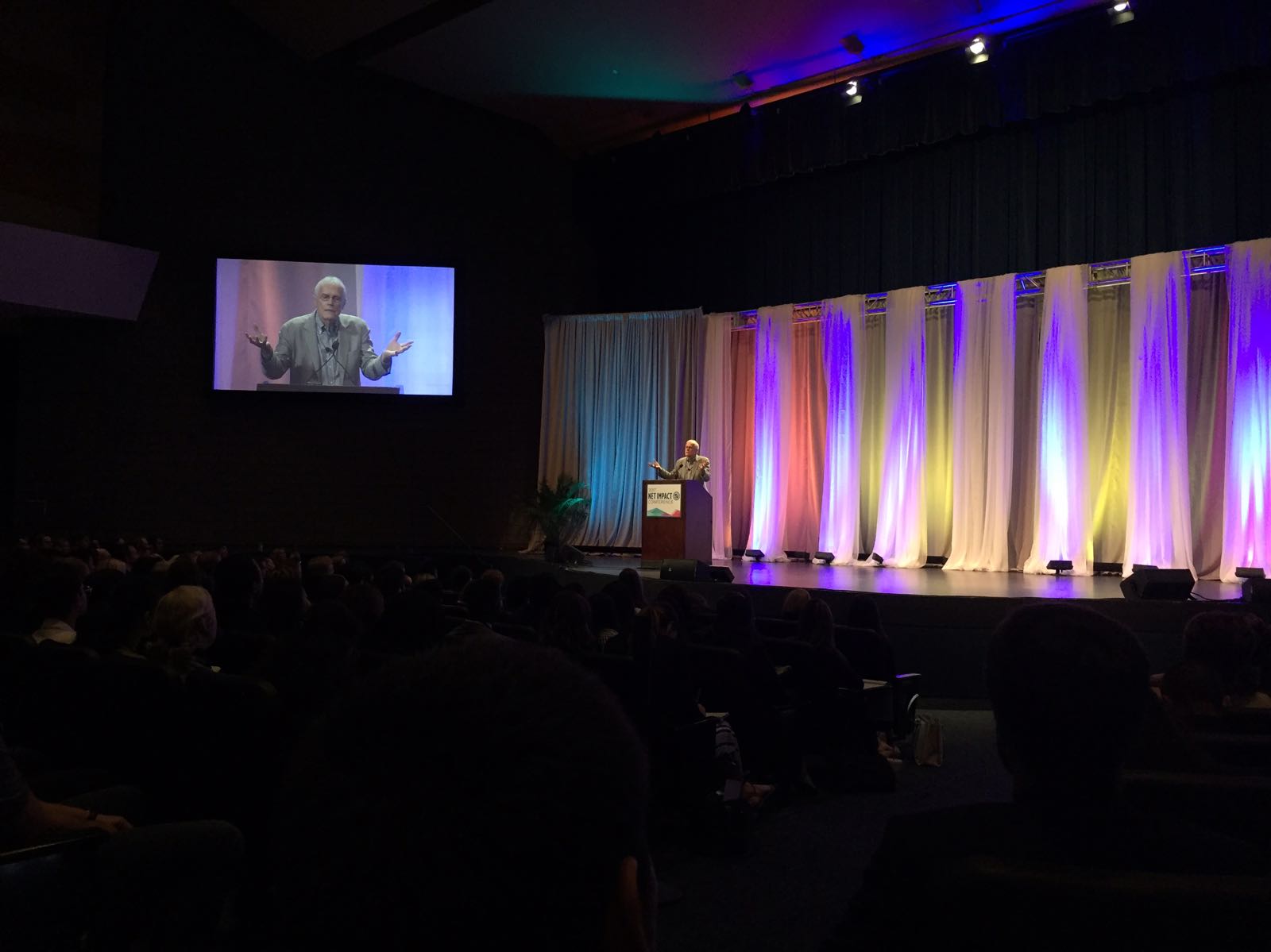 Lastly, Hawken awed the crowd when he revealed the number six solution, educating women. Educated girls have fewer, healthier children, realize higher wages contributing to economic growth, have lower incidences of HIV/AIDS and malaria, are better nourished, and are more empowered in society. Hawken's Project Drawdown opened my mind to a wider understanding of the problem of climate change. Climate change is not simply an environmental problem, but a human problem. It will take changes in energy production, environmental resource systems, personal lifestyles, and sociological practices to change the course of our climate.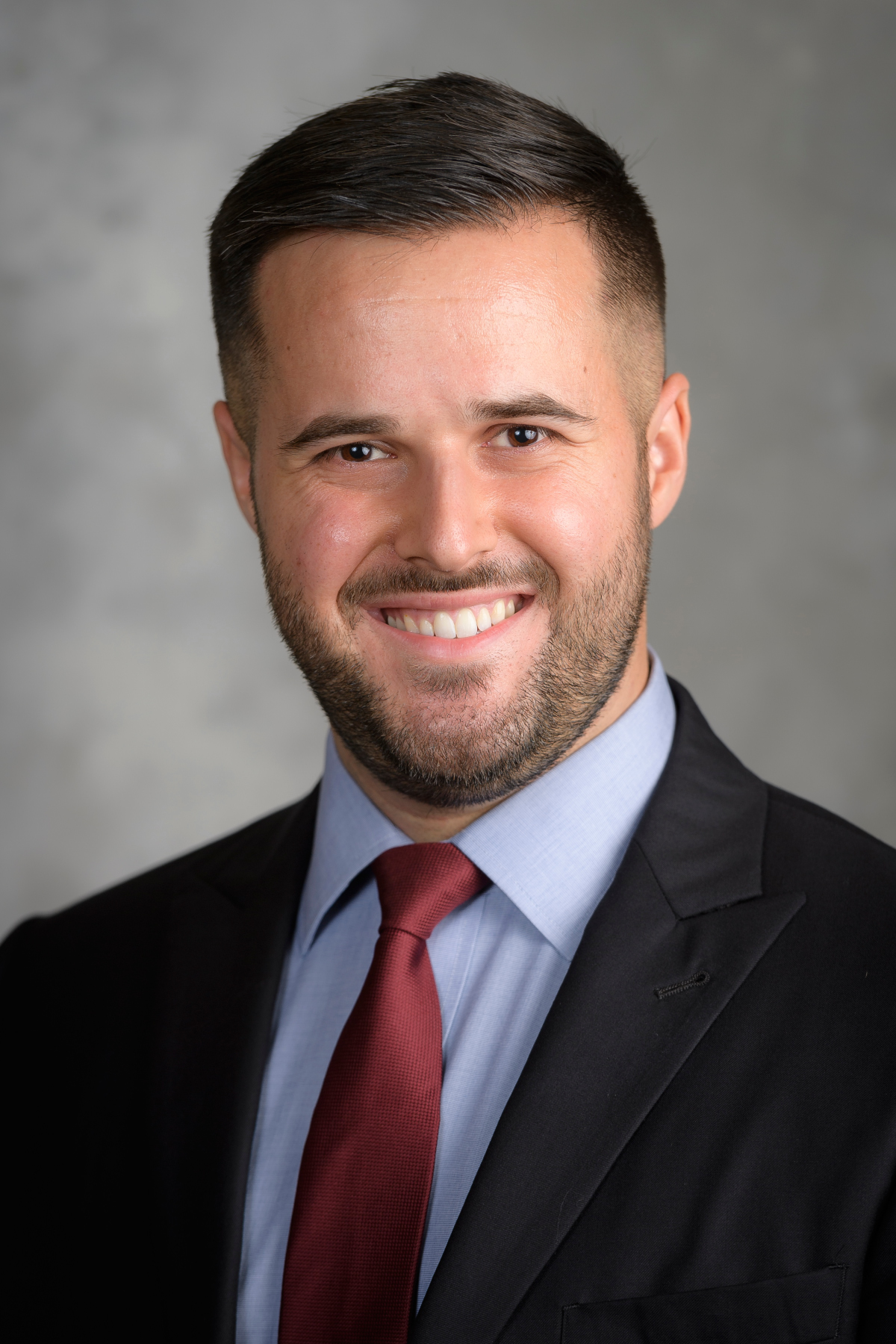 Rob Fernandes is passionate about people, technology, and how to harness both to improve our global community. Rob is currently the President of Net Impact at SFU and an MBA candidate at the SFU Beedie School of Business. Rob's background in music and audio technology as well as volunteering with marginalized youth internationally has given him a passion for travel, culture, international justice, non-profit, technology and art. Contact Rob on LinkedIn or via email at rob_fernandes@sfu.ca.