June 18, 2022, was a fun and interactive day for future business leaders interested in innovative product development. The session was led by Prof. Simon Ford, Academic Director of Beedie's Undergraduate Business Minor program and an expert in innovation and entrepreneurship. We worked with cross-program teams from the Part-time MBA, Full-time MBA, Master of Technology MBA, MSc Finance and Executive MBA in a simulation to design, build and manufacture a drone delivery service to showcase to customers.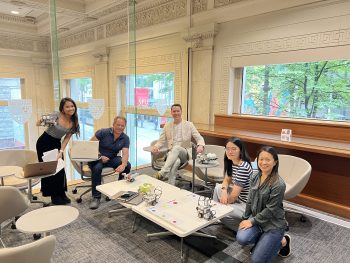 Two weeks before the session, participants were divided into 5 teams, consisting of students from different programs and expertise. This helped us to provide an ample amount of time to meet and know other team members.
The simulation started with the professor introducing the teams to the objective of building a drone which helps to deliver goods and satisfies the regulatory standards and can attract the customers of a specific market in 2023 (general, emergency or ready-to-eat). Post pandemic, this idea seems very real as many companies like Uber focus on drone delivery. Thus, everyone was excited to learn from this session as it will help us to understand the intricacies involved in developing a new product.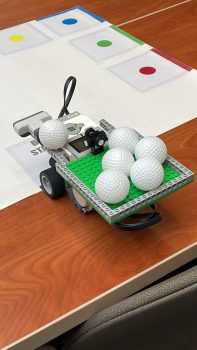 The professor then provided each team with 1 million dollars and 7 leadership roles, one for each member, of CFO, CEO, CTO, Hardware Engineer, Software Engineer, Marketing specialist, and Project Manager. This simulation helped each participant to choose a role out of their comfort zone to maximize the learning experience. Each member was provided with a task based on their role, for example, the hardware engineer had to use Lego bricks to hold the package of goods and the software engineer was required to download and use the functions provided on Lego Mindstorms ev3 home edition to control the drone movements. The simulation got interesting when the professor released additional information at sporadic events to provide more details about the market and the regulatory requirements or a software code from third-party contractors. This information usually came at a cost and helped us to formulate a strategy for our target market. Additionally, it also helped us to know what are the customers' expectations and use the Kano model to improve customer satisfaction before the beta launch. We were then asked to choose one member to present our product to the other teams (the distributors) so that they can choose the MVP they liked and partner with us. This made us learn that the member presenting the product should be aware of all the financial details and the software configuration to demonstrate how the drone will work and which base stations it will serve along with the maximum amount of package it can hold.
This learning experience helped us to work in an agile framework as the teams received more information about the customers as time passed. All in all, this simulation provided us with the opportunity to work with people from different backgrounds and understand how communication is the key for a company when making decisions that could shape the future of an organization.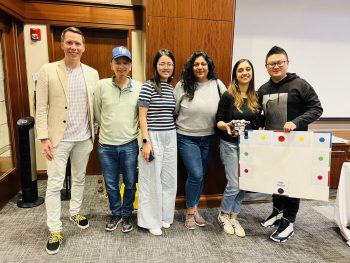 _______________________________________________________
About the Author: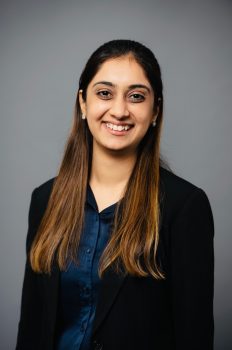 Divya is a full-time MBA student at Simon Fraser University. She has completed her bachelor's degree in science with a major in electronics and has a master's degree in computer applications from India. She has almost five years of experience in the airline industry as a Business Analyst and a Product Specialist. She is passionate about product management and customer relationship building.