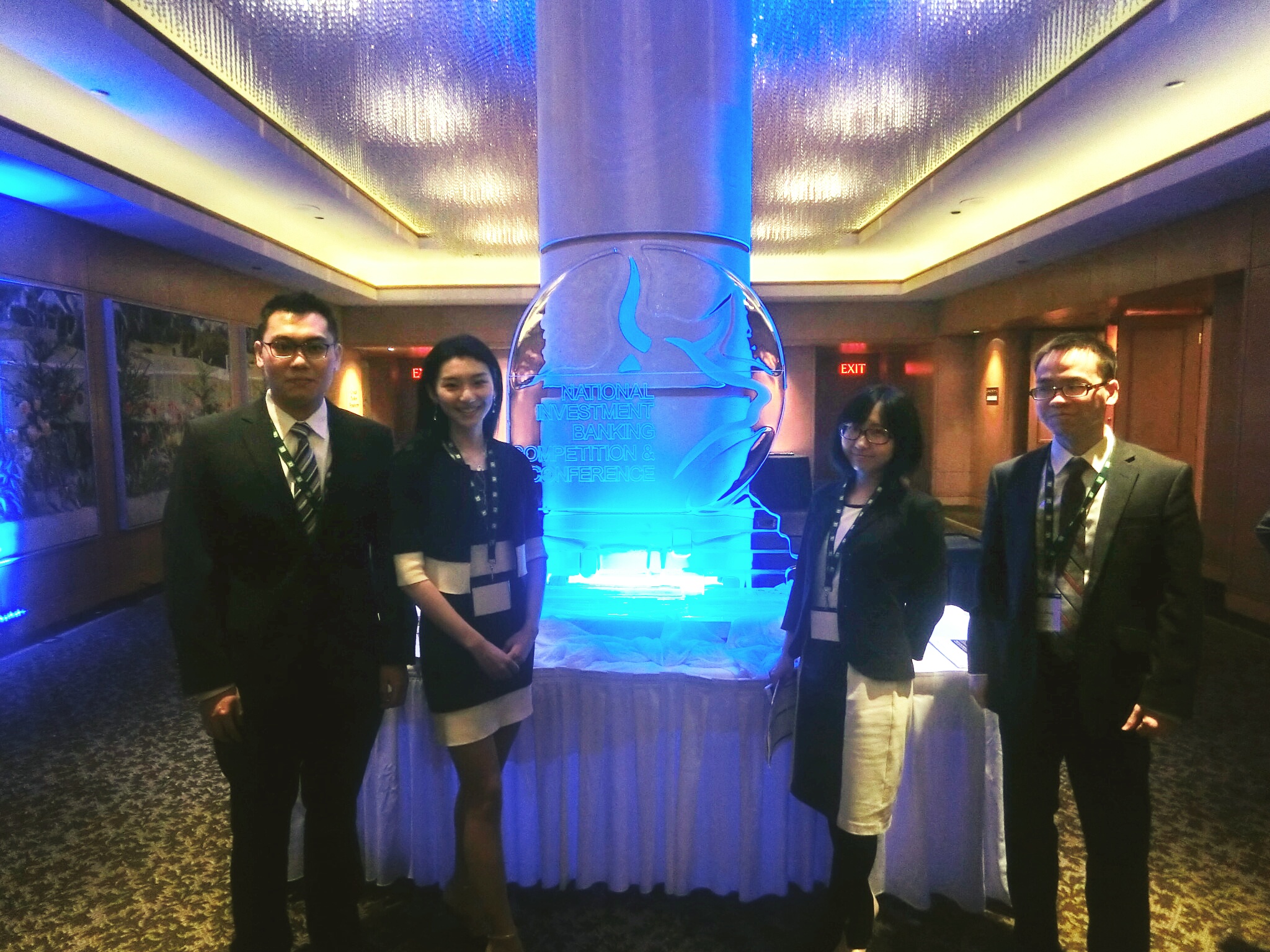 Over the past 5 years, the National Investment Banking Competition (NIBC) has grown to become the most prestigious finance competition in North America. The competition aims to exhibit a realistic scenario where students have the opportunity to experience the work performed by an investment banking analyst, associate, and vice president pitching to a client. Over 900 students competed in this year's competition from over 70 universities across North America, Asia, and Europe such as Wharton, Stanford, HEC Paris, University of Hong Kong, and University of Singapore for a prize pool of $15,000.
We had a great experience at the NIBC this year. We were very excited and encouraged that we made it to the final round of the competition and, although we did not win the prize in the end, we learned many things throughout the process. From this we take away a treasurable experience on productive teamwork and how to solve problems together in a time-limited condition, quite similar to the realistic Investment Banking working environment. We also gained hands-on experience of being investment banking analysts: We correctly finished complicated valuation models, provided consistent rationale and outputs, and pitched our ideas in front of senior bankers.
We would like to express our appreciation here towards every team member for their contribution, to Mr. Derek Yee for his guidance on preparation for the final round, and to Mr. Jan Simon and Beedie School of Business for providing us with this opportunity to attend NIBC.
For more details on NIBC: http://www.nibc.ca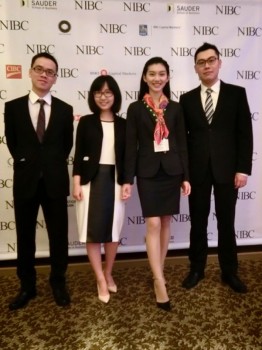 Vault Capital is composed of four students from Master of Science in Finance program (M.Sc. in Finance) at Simon Fraser University. All members act as equity analyst of SFU SIAS fund (over $15MM market value). With various working experience and industry background, ranging from internships in investment banks to traders in investment firms, and from pure finance to traffic engineering, Vault Capital members share a profound interest in the world of investment banking transactions. They were looking forward to this tremendously exciting opportunity to showcase their penchant and skills in the investment banking industry.