For the first time in 10 years, I had the opportunity to participate in back-to-school festivities. What I experienced was far beyond what I had imagined!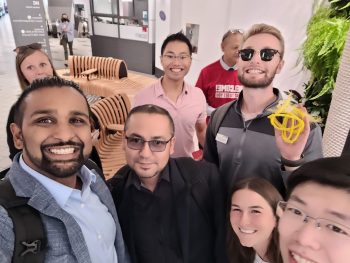 On my first day in class, I was greeted with warm smiles welcoming me to the MOT MBA program, the Beedie School of Business, and SFU by my classmates, faculty, and our school's administrative team. In our first class, we moved right into active discussions on leadership and teamwork, sharing our rich industry experiences, opinions, and knowledge. This gave us a collective view of how leadership showed up similarly and differently in people's lives. After getting the first taste of our classroom experience, we ate a delicious lunch. Some of us also ventured into a photo shoot to refresh our corporate headshots. Our afternoon started with a talk from an Indigenous Elder. He brought to life the history and traditions of the land where we have the fortune to learn, share, grow and belong. I will never forget how I got to hop side to side like a rabbit with other people in the room. It was fun, and I felt at home. We heard inspiring speeches from our Dean and other leaders which taught me the importance of education and its role in serving our society. How we could also choose to learn beyond grades and actively participate in our SFU experience to further equip ourselves to lead into a better tomorrow.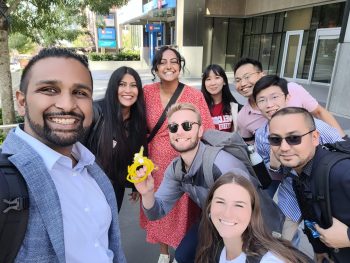 Over the following days, we engaged in additional valuable classroom discussions and learned new frameworks and theories on leadership. I was also marvelled by the opportunities presented to us on how we could actively engage in student clubs, case competitions, and other captivating opportunities. I was inspired and threw my name in the hat to run as Class Rep and as an active participant in case competitions. I dreamed a new dream to bring gold and new meaningful experiences to SFU. In this competitive spirit, we were randomly assigned with other Beedie students to dash (across the downtown Vancouver core in an Amazing Race to find checkpoints and solve clues. My team was leading for most of the race until an unforeseen obstacle slowed us down and we claimed the second-best spot. We were proud of our performance and happy to have made new friends.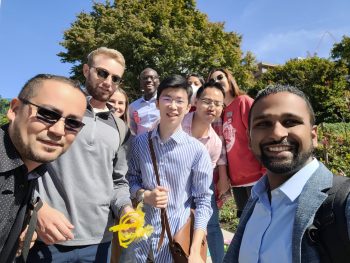 This first week was packed with ample opportunities. I realized how I could make the most of my university experience. I saw how the Career Management Centre could help me further my career. I understood how my education was connected to the real world. And I'm excited for what lies ahead. Over the next two years, I aim to have fun with the readings, studying, and assignments. I strive to live a little and learn a lot.
_____________________________________________________________
About the Author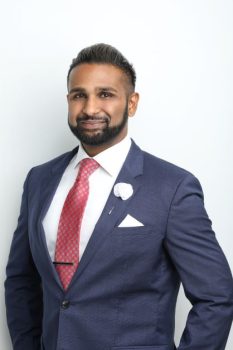 Ven Virah is an award-winning bilingual speaker and a global expert in workforce solutions. As an award-winning speaker, Ven has mastered the performing art of communication to captivate, motivate and effectively communicate both in English and French with audience members, trainees, and stakeholders at all levels of the organizations I've served. This led him to speak to large audiences in many countries around the world and to seize the opportunity to become a qualified member of the Canadian Association of Professional Speakers (CAPS) and the Global Speakers Federation (GSF). For eight years, he also served as the Director on the alumni board of Concordia University.