"Make the most of your MBA" was the advice that someone gave me before moving to Vancouver from Lima, Peru, my home country. At the time, I thought that meant learning as much as possible from my classes and making friends from different parts of the world. However, when I arrived to Vancouver, it started to mean something more.
When I arrived in Vancouver, I quickly discovered that a healthy lifestyle was part of the culture of this city. I also noticed that people regularly consume different grains such as oilseeds, oats, wheat and quinoa. In that moment, I started to think about the possibility of contributing to this healthy movement by introducing a new business to the Vancouver market—a Quinoa Shake.
Back in Lima, I had developed a Quinoa shake formula that was inspired by my childhood breakfast. This shake consisted of quinoa, carrots and fruit and was a source of vitamins, proteins, amino acids and minerals.
However, it was just an idea until I joined The Trampoline Business Model Validation Program at RADIUS.
RADIUS is a Social Innovation Lab and Venture Incubator located at the Charles Chang Innovation Centre in Downtown Vancouver. This organization focus on three key levers to encourage the emergence of a healthy and sustainable economy—RADIUS Edu which creates more and better Radical Doers, RADIUS Lab which works with the community to understand problems and generate solutions and RADIUS Ventures which finds and amplifies top emerging social ventures.
The Trampoline Business Model Validation Program is part of RADIUS Ventures. This program is an eight-session pre-accelerator for early stage ventures. The Trampoline's validation stage program tests the business model and provides the tools to move forward with a business.
During these eight sessions, we discuss three critical success factors. First, 'The Problem', which focuses on addressing a real and impactful issue. Second, 'The Solution', which is a viable and effective solution to address the problem. Finally, 'The Entrepreneur', which validates whether or not the entrepreneur (or team) is the right person to move this project forward.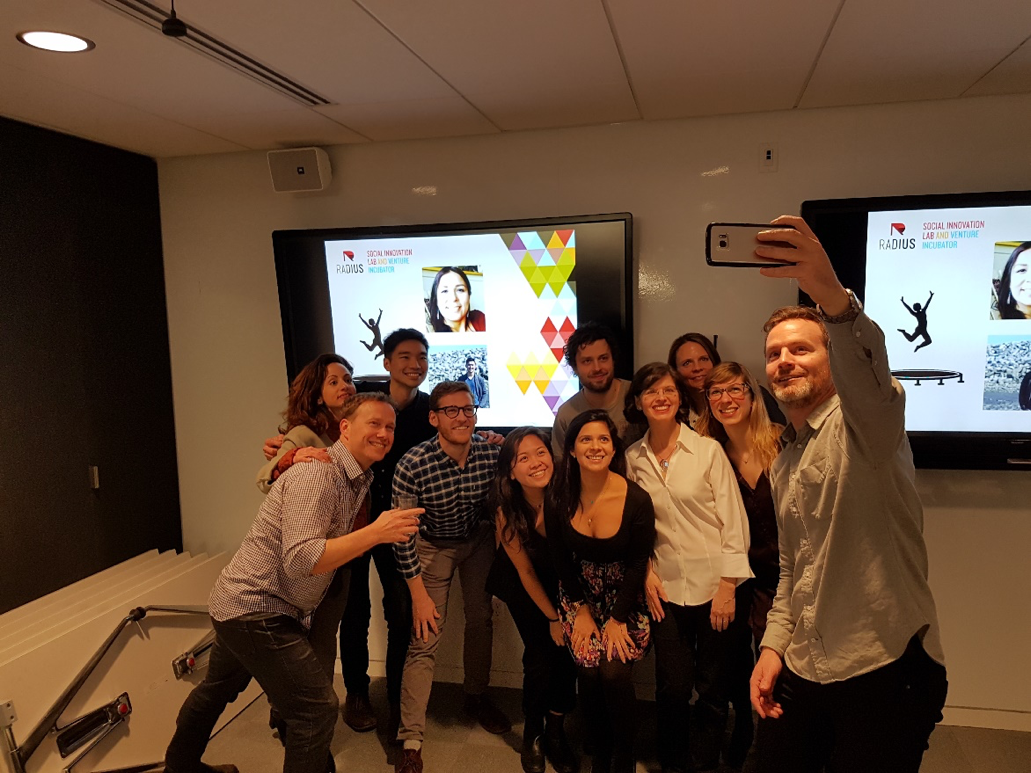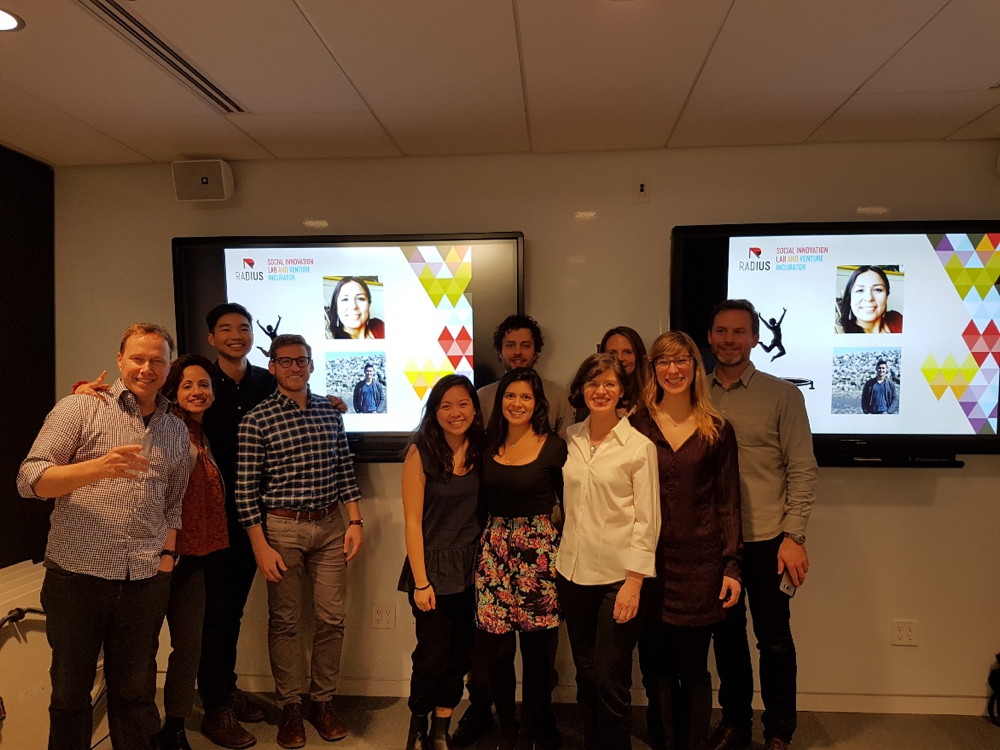 I really felt grateful to have been part of the last Trampoline cohort. I had the opportunity to meet 14 entrepreneurs (across 10 ventures) with different backgrounds, nationalities, experiences and ideas that made this program such a unique experience. Greg FitzGerald, who has 10 years of experience in managing and advising innovative businesses, led the program. Greg is also the co-founder of different start-ups and was a key factor in the success of the program.
I am thankful for the support I received from the Beedie School of Business. I am also thankful to Stephanie Reimer, Student Engagement Manager, who encouraged me to apply for a sponsored seat in the program and who followed my progress throughout the journey. In addition to the Trampoline program, through Beedie, I had the opportunity to participate in the 2017 Coast Capital Savings Venture Prize where I pitched my idea and was among the top 5 finalists.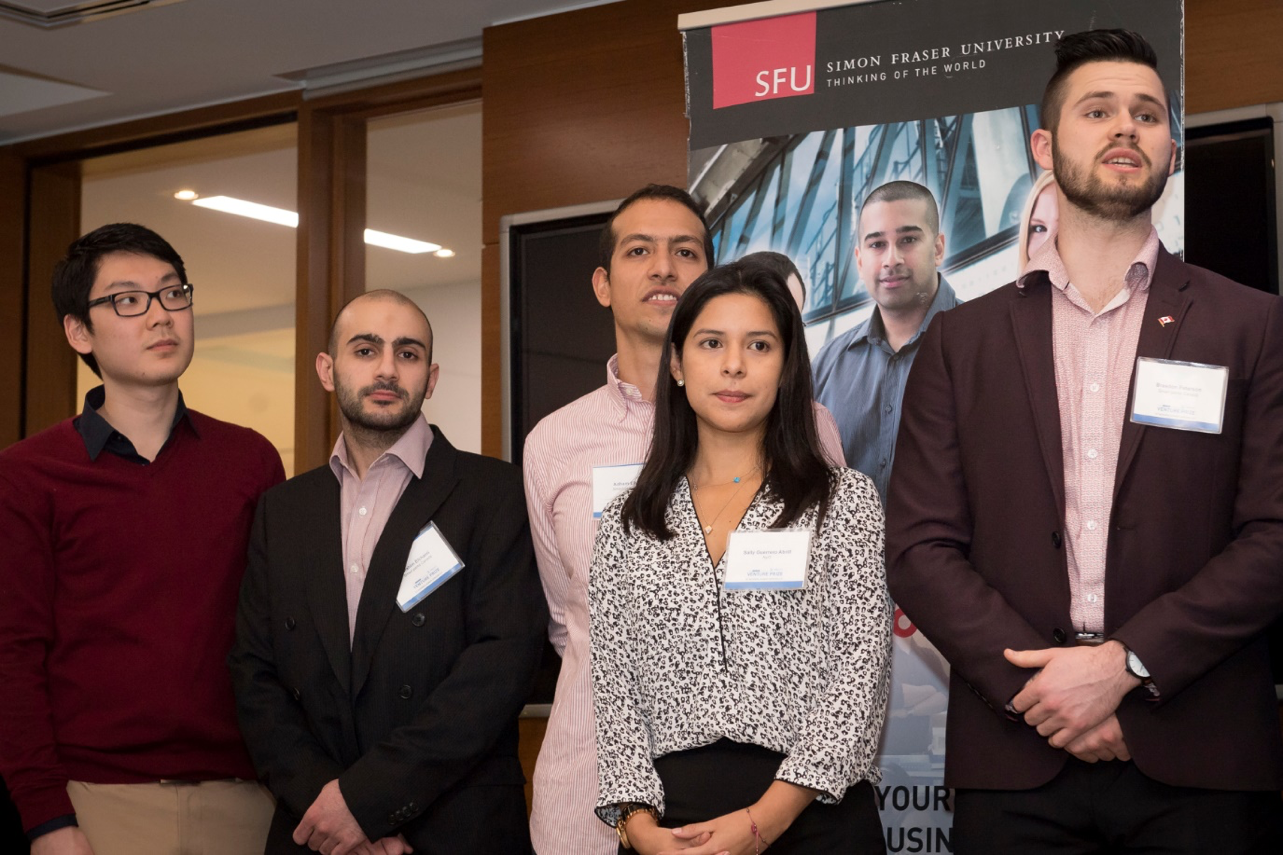 Now, I am in my last term of the MBA program and I am taking Entrepreneurship with professor Leyland Pitt. During this class, you have to work on a business idea, which provides another great opportunity for me to continue working on my business concept and to apply the knowledge and skills that I have acquired and enhanced during the Full Time MBA Program at the Beedie School of Business.
This is how I have made the most of my MBA at Beedie.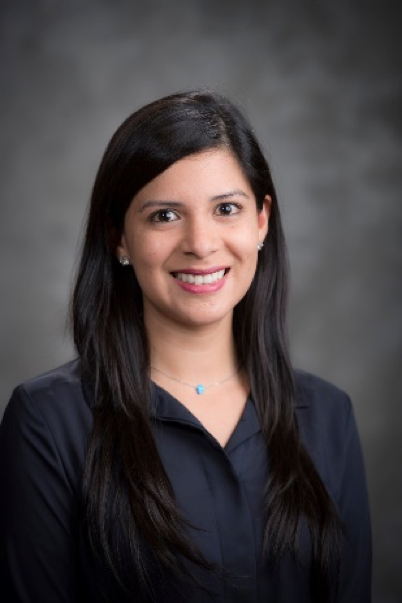 Sally Guerrero is a full-time MBA candidate at the Beedie School of Business. She has a bachelor degree in Industrial Engineering at the Pontificia Universidad Catolica del Peru at Lima-Peru, her home country. She has six years of work experience in sales and operations in different industries such as oil and gas, mining, consumer goods and banking. She was part of the 2017 Trampoline Business Model Validation cohort and was among the top 5 finalists of the Coast Capital Saving Venture Prize – 2017.
Sally is passionate about sales, customer service, process improvement and entrepreneurship. Find out more about Sally through LinkedIn or contact her via e-mail at sguerrer@sfu.ca.