I had my first international experience when I moved from Hong Kong to California around 10 years ago for my undergraduate degree. Upon graduation, I moved to Peru, Chile and Colombia for work. Since then, I have lived and worked in 6 countries across three continents making international relocation relatively easy for me. These experiences have helped me to adapt quickly to my latest experience, a new life in Vancouver.
Before deciding to come to Vancouver, I had considered a few different cities in Canada, including Toronto and Calgary. Having friends and family from Vancouver, I knew it to be a great city for international students and new immigrants. After some consideration, I discarded the other options and applied for the SFU MBA program.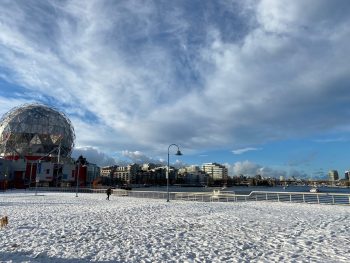 In March 2022, during the application process, SFU's admission team gave me a lot of support and guidance regarding the VISA application, relocation, and house search processes. Immediately after I was accepted into the program, I was assigned a student ambassador, Ruth Ibarra, who was very helpful in guiding me throughout my post-admission processes.
Back in Colombia, I had 5 months to get everything ready. I turned in my student VISA application to the Canadian immigration department and completed the biometric authentication. Once I got my student VISA approved, I quit my job, bought a flight ticket, and started to pack my things. I sorted through all of my belongings to decide what to bring with me, what should be gifted to those in need, and what should be trashed.
In addition to my luggage, I was bringing my companion, whose name is Suki, a Shiba Inu I've had with me for three years since Colombia. To bring pets from Colombia to Canada, I had to prepare many additional documents. On the Colombian side, I needed to have an animal exportation permit and proof of fit to travel. On the Canadian side, I needed proof of vaccination and an animal tax payment. Because of Suki's size, I had to send her in with the cargo instead of bringing her with me into the flight cabin. It was definitely a dramatic experience for her as she was initially crying and screaming at the airport before being sent onto the conveyor belt.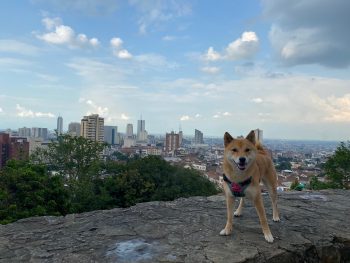 Finally, we got to Vancouver which greeted us with an exceptionally good weather. I was able to catch the tail-end of summer and enjoy almost a month of excellent summer weather, with abundant sunshine, before embracing the snowy winter.
___________________________________________________________
About the Author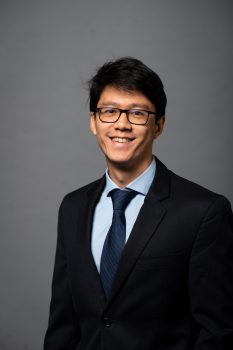 Born and raised in Hong Kong, at the age of 19, Jun completed a Bachelor's degree in Economics in the United States where he developed a keen interest in the Latin American market and the Spanish language. Upon graduation, his career began as a financial analyst in a retail company in Peru and then moved into business development as a general manager for a Chinese manufacturing company in Colombia. During his time living and working in Latin America, Jun discovered and developed his passion in the business development and the international trade sector.