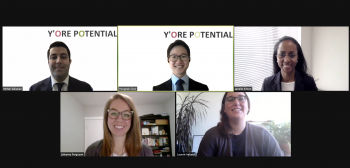 The two weeks during which our team participated in the Daniels College of Business (University of Denver) Race and Case competition was a hectic one indeed. Between hefty course loads, personal commitments, and ongoing side-projects, preparing and presenting for this competition was definitely a commitment and a challenge. But we all knew what we were getting into, and we pulled through in a process that was rewarding and, honestly, quite entertaining at times.
I had the privilege of serving as team captain to a group of three wonderful and talented individuals who brought their unique personalities, skillset, and experiences to the table to form a balanced and effective team. Janelle, who always brought clarity and focus to the team, had extensive experience working in the energy and natural resources sector as a consultant and engineer; Johanna, who had project coordinator and geologist roles specifically in the mining industry (our case topic) was a powerhouse of ideas, information, and spirit; Mehdi consistently came with specific and novel perspectives as a lead engineer for a global automobile company.
The supportive vibes were plentiful and we were each committed to helping drive each other's motivation and success. We had established mandates as a team and looking back, I'm proud to say that we did quite a good job abiding by them.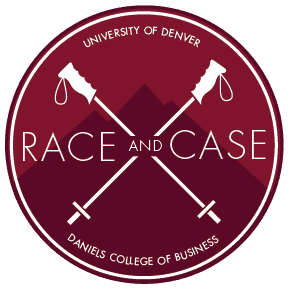 The case, sponsored this year by Newmont Corporation, revolved around delivering a strategic communications plan for their gold mining operations that could more effectively engage stakeholders through an ethical approach. I have to admit that I came in knowing very little about the industry—my preconceptions of it primarily being restricted to pickaxes and local protests—and it was an altogether eye-opening process of learning for me, as it was for all of us. The more we delved into the case, the more we realised the complexities of the problem, and it was a challenge to analyze and dig into the underlying issues while being cautious not to jump into the many rabbit holes lying in wait for us—which, admittedly, we ended up doing a few times.
The "Race" part of the competition is traditionally an actual ski and snowboard race. As we represented the only international school competing, which also happens to be located in the city that is home to Whistler, it would have been great fun to show off our slope-skills in the Rockies. But, alas, in line with the theme of the past many months, we had pivoted to a virtual alternative in the form of an escape room. This took place on the third day of the competition after all teams had delivered their presentations, and it was a light and entertaining way to wrap up our two weeks of intense preparation.

The case itself was certainly insightful and engaging, but the best part of this experience for me was the bonding that occurred over the many pajama-themed Zoom sessions, frustration-filled nights, and moments of "ah-ha." I'm sure it couldn't replace the experience of working locked up in an actual room together for hours on end, but I think we did a pretty good job of recreating that sense of companionship, and the team dynamics certainly lit up those two weeks. We may have started merely as four members of a cohort, but we were processed into a group of friends.
Although we weren't able to get our hands on the prize money that could have financed a well-deserved luxury retreat to Whistler, we each came out of this holding our own gold nuggets in our pockets.
………………………………………………………………………………………………………………………………
About the Author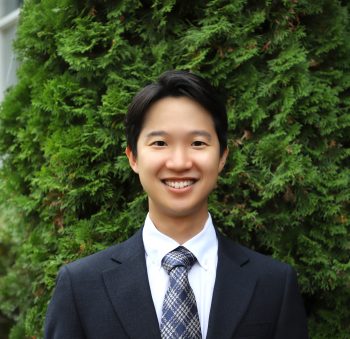 Upon obtaining a degree in Science, Yongnak pursued a career in the food services industry working in restaurants and mobile catering. He is currently a Full-time MBA candidate at SFU's Beedie School of Business.