We all had that nervous first week, fighting to prove that we were the superior balloon builders and pole balancers (mom would be so proud); we ran for office, learned about leadership and teams (and contexts Don, yes, let's not forget about contexts); we forged new relationships and learned a skill or two.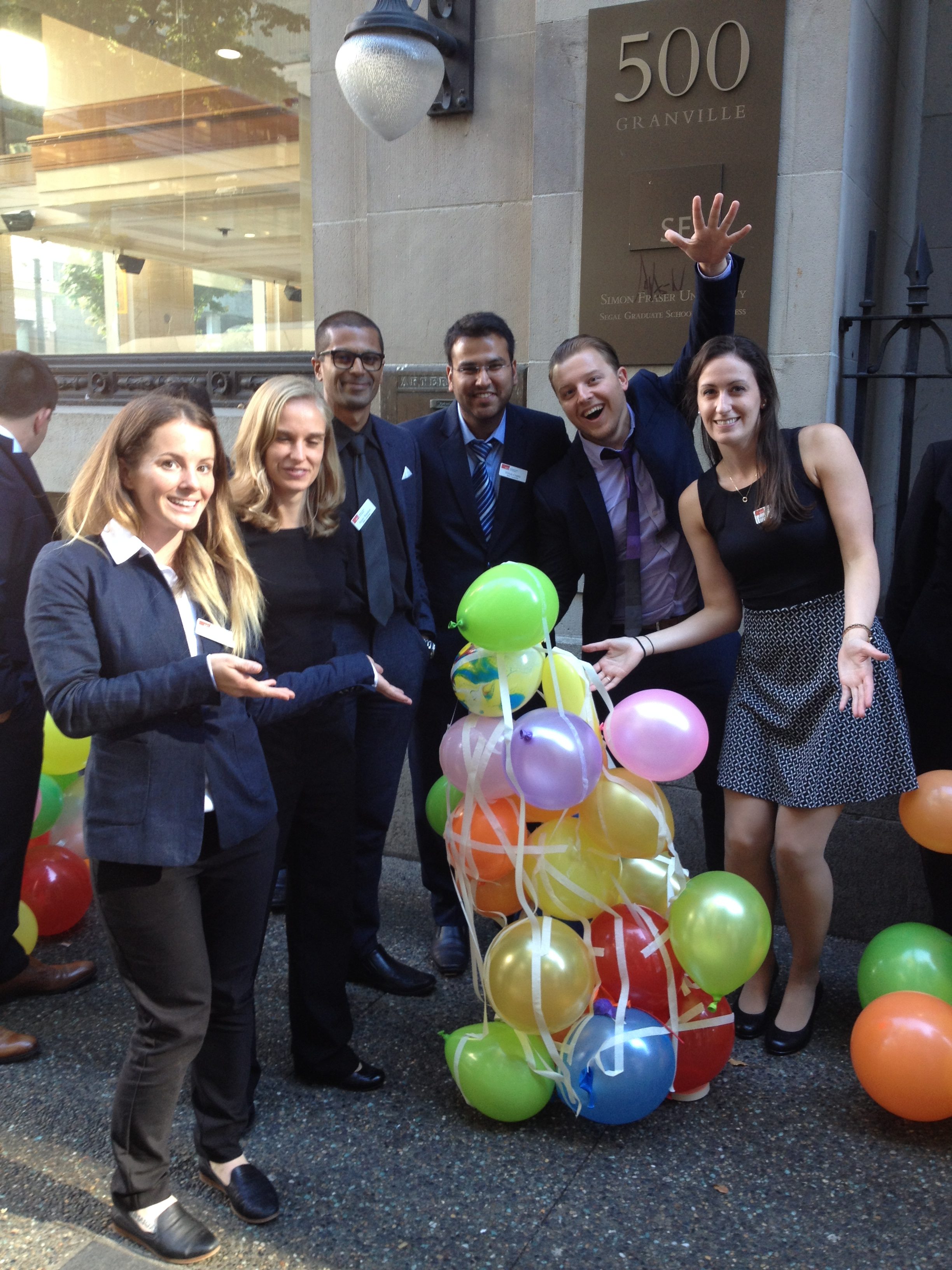 Here are 3 things I've learned about SFU's MBA program so far:
1. The Culture is Different
Every school tries to sell prospective students on the culture thing. When it's about student recruitment, there's a lot of talk about collaboration and a lot of feelings about puppies and rainbows. The pleasant surprise is that SFU wasn't and isn't lying. Now I'm not saying that our team (go team 1) sits around the campfire in our Birkenstocks singing James Taylor rock ballads every evening (sorry James). What I am saying is that there is a culture of engagement built into the fabric of our school, its agencies (did I use that right Mark? Probably not) and especially the people – a diverse, capable, dynamic bunch. Also I've got a lot of red pens now in case anyone wants three.
2. Help is Everywhere
The Professors, Career Management Centre and Administrative and Technical Support are Incredible – I have yet to encounter a Professor at SFU who isn't incredibly accomplished; a Staff member who isn't courteous, supportive and quick to respond to a student request; or a more active Career Management Centre. Am I allowed to compare our school to that other school? You know the one I mean…probably shouldn't. But yes, we are better than them as well, in case there are people wondering. Stephanie Reimer, Anil Patel and Lesley McKay deserve a particular mention. Thank you folks for your tireless efforts to create our community here at SFU. One thing that I am still confused about is how you seem to respond to email so quickly. I'm still on August 14th.
3. Our Cohort is Engaged
We are interesting and capable people, who bring diversity in culture, experience, values and goals; we come from around the world, somehow brought together by a sense of curiosity, creativity, hope and drive. (One of my favourite surprises has been the level of creativity – the artists, musicians, dancers…that I've come to recognize in the program!) We ask lots of questions, none of them are stupid. We dialogue and debate without fear, gently chiselling away at some unknown but resilient sculpture. What I know is that our class is going to blossom, as we put down some roots into our respective industries and into our communities. Whether through volunteer involvement in executive committees like our local Net Impact chapter, the Graduate Business Students Association, the Graduate Business Women's Council, or through personal involvement in academic, extra-curricular or work related activities – we are already beginning to make a mark for ourselves in our teams and classes. I look forward to seeing more. After all, what better way to carry forward a school's culture than for its alumni and students to make a difference, not only to their peers and teachers, but to the communities and industries into which they inevitable cascade.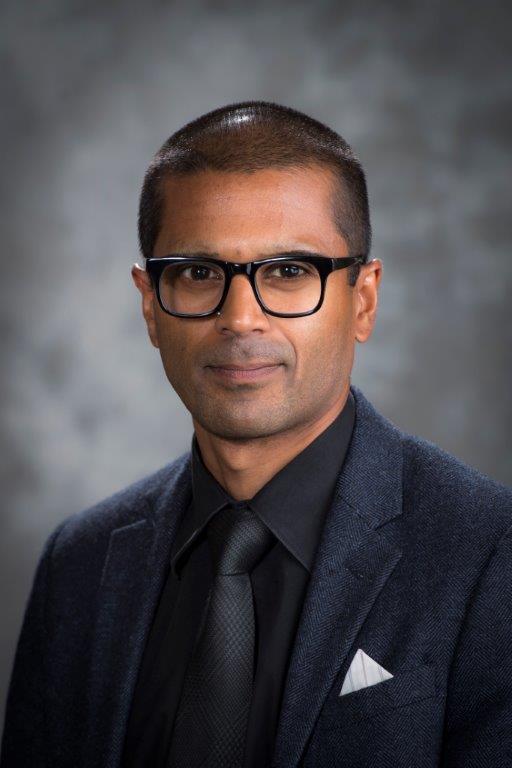 Arjun is an Attorney (called to the Bars of Saskatchewan, Manitoba & British Columbia), Musician and Entrepreneur. He completed Articles with Legal Aid Manitoba's Child Protection Law Office, worked overseas as a Project Director in the charitable sector on projects related to economic development, women's rights, advocacy and environmental education, worked with the Saskatchewan Ministry of Justice as a Crown Prosecutor, and eventually started his own defence practice in 2012, which he relocated to BC in 2015. During his "down time", he volunteers on two charitable Boards, Reel Causes as Secretary/Director and the Compassionate Eye Foundation, teaches guitar with Coast Mental Health, is an avid runner, yoga enthusiast and animal lover extraordinaire. Arjun's career plans will take him through Doctoral Studies (if some brave and kind soul will supervise him, AND with any luck, at Simon Fraser University), private consulting AND writing. Contact Arjun via email at shankar@sfu.ca, or website (www.shankarlaw.ca).