One of the highlights of my MBA experience so far was the opportunity to represent SFU Beedie school of business, participated in the take-home case competition, and won first place in the 2022 BC MBA Game. Deciding to compete in the external case competition was a bit daunting at first. I had just started school after fours four years of full-time work and getting back to schoolwork was a huge challenge for me. I doubt whether I could handle intense case preparation beyond already heavy coursework, but the encouragement from my family, friends, and cohort students let me believe that I could handle all of them.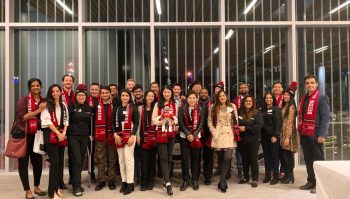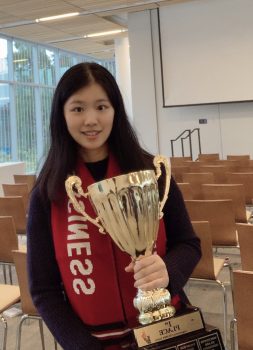 One case team was formed by four full-time MBA students, all of us from the same cohort. Given that we were only two months into our program, it was a great opportunity to get to know each other and build friendships that will take us through the next ten months together. After our first team meeting, we quickly discovered that SFU Student Engagement Office was very experienced when grouping students. Our personalities, strengths, and skillsets perfectly balanced each other, and together, they formed a balanced and effective team. Bryan Shi, who has an extensive working experience in the chemistry lab shared his passion and enthusiasm for the subject matter; Morrie Fadaee, consistently came with specific and unique perspectives as a marketing professional; Neha Rai, who has extensive knowledge regarding indigenous community (one of our case focus issue) was a powerhouse of ideas, information, and spirit. Finally, Lily Zeng, her previous experiences in project management and customer relation kept our recommendation and implementation strategy tangible and attractive to clients.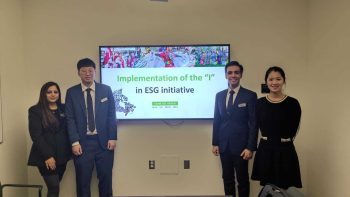 Backing up the team was our amazing coach and advisors, Arjun Batta and Lesley McKay. Their willingness to jump on a call and join our team meeting whenever we needed – sometimes until 8 PM to provide ideas, advice, and suggestions to keep our progress on the right track was greatly appreciated. Their endless support sets a solid foundation for our success.
This BC MBA Game take-home case was sponsored by LNG Canada, one of the largest personal energy investments in Canadian history, with an aim to build and operate a terminal for the liquefaction, storage, and loading of liquefied natural gas in the port of Kitimat, BC, Canada. The case was centered around how could the project get funding from a "responsible bank" that adopts the triple bottom line that commits to focusing as much on social and environmental concerns as they do on profits. Although the challenge was broad, the hosting school- UBC did provide us with ample materials and background resources to research and investigate for two weeks period. We, as a team, along with coach Arjun's guidance, quickly defined having environmental offsetting projects, implementing supplier diversity certificates, and hiring local people first as our top three recommendations to solve three central problems that the project brought — environmental pollution, social- economic gap between urban and rural area, and Canada indigenous people's right. One of the biggest factors in our success was deciding to expend on recommend implementing supplier diversity certificate policy across all supplier tiers for this LNG project. We knew that most of our competitors would likely focus their attention on hiring local people strategy as the main solution to ensure local indigenous people can participate in this mega project and gain economic benefits from it. Our research and guidance from our coach lead us to realize that focusing on supplier diversity could increase the diversity of suppliers, reduce barriers, and enhance economic and social opportunities for underrepresented groups, including the Black and indigenous community, women, and QLGBTQ2.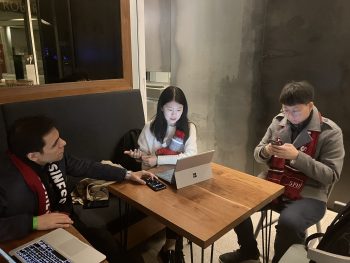 After our case presentation and the follow-up judges debrief meeting, we were thrilled when we received our first-place result and feedback that the judges were impressed by our implementation strategies and they will consider the supplier diversity approach in the future contract rewarding process.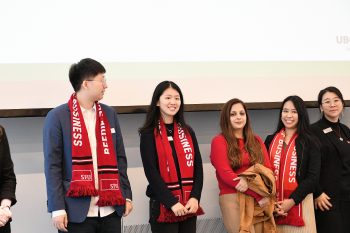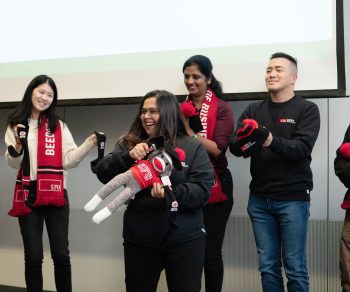 This BC MBA Game case competition is a worthwhile and fulfilling experience. Rather than the average 24 hours preparation timeframe, the two weeks of preparation time allowed us to grow our proposed implementation strategics thoughtfully, develop a close and strong team spirit, learn from each other's strengths and expertise, and work together, put all of our effects toward to the same goal. The team spirit and camaraderie that I experienced in this case competition will be an unforgettable and worthwhile experience for my MBA journal. I highly recommended everyone participated in the internal case competition training program and apply for the external case competition.
---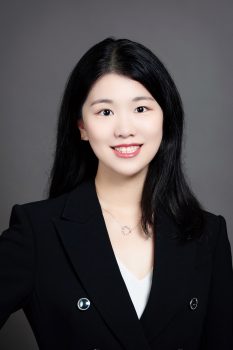 About the Author
Lily is currently a Full-Time MBA student at SFU Beedie School of Business. Prior to commencing the MBA program, she has four years of professional experience as a nutrition consultant, therapeutic diet planner, and patient food service manager in the healthcare setting. Find out more about Lily through www.linkedin.com/in/lilychuhanzeng