While working at RBC, I saw the importance of financial literacy first-hand; the contrast in the types of clients I worked with was enormous and knowledge was often a key factor in people's financial situations. This motivated me to continue my education so that I could further develop my own financial literacy and other professional skills. Ultimately, I enrolled as a Master of Science in Finance student at the SFU Beedie School of Business at Simon Fraser University. Having lived in British Columbia since 2013, the opportunity to continue my education in the place I call home was very important to me. With my education, I hope to be able to help people in the future, especially those who are struggling due to poor financial literacy.
My experience at SFU has been tremendous in helping prepare me to achieve that goal. During my time at SFU, I have had a rich and diverse student experience. I was elected as the Director of Finance in the Graduate Student Society and I have been able to leverage my previous customer service skills and experience with working in teams to help my fellow students. The position has also been an instrumental learning opportunity as I've gained a lot of valuable new experiences.
Classes at SFU have been a tremendous learning opportunity as well. In particular, I found these aspects of classroom learning to be the most enriching for my own development: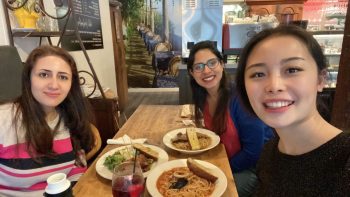 Group Discussions:
Students at SFU come from such diverse backgrounds and bring a wide spectrum of different experiences. As such, group discussions during classes are always interesting. I've learned a lot from these discussions because people bring in perspectives that I never would have otherwise considered and my viewpoints have been broadened as a result.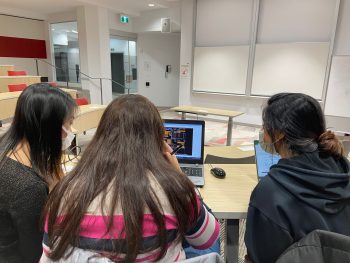 Report Analysis:
For report analysis, we work as analysts to write reports on the economies of certain countries. This is interesting to me because one of my goals as a student has been to develop my financial literacy and professional skills and the report analysis allows me to do both. These report exercises have us researching the news to perform an analysis on how world events affect the economy of Europe.
As well, I have found that maintaining a good student-life balance has been a key factor in my success at SFU. While my time at SFU has been nothing but wonderful, completing a full-time and robust program can be stressful without the practice of time management, self-care and overall wellness. Therefore, I recommend that everyone find hobbies outside of school to mentally reset after a long day of learning. For myself, I love being active; it helps me relieve stress! I can often be found hiking trails around the Lower Mainland when the weather is nice or at a local yoga studio.
………………………………………………………………………………………………………………
About the Author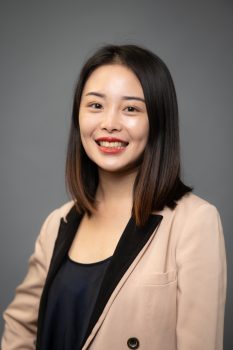 Betty is a full-time Master of Science in Finance student at the Beedie School of Business at Simon Fraser University. She moved to Canada for her undergraduate studies in 2013 and has lived here ever since. After graduating with a Bachelor of Management from the University of British Columbia, She made Vancouver her home. A constant theme in her life is that she is passionate about helping people. She was able to leverage this passion into her work by working at an immigration consulting firm and at RBC upon graduation. In addition to helping others, she gained valuable experience and honed her customer service skills and ability to work in a team during those years at RBC. In her spare time, she can often be found hiking trails around the Lower Mainland or at the local yoga studio; being active allows her to relieve the stress from studying and writing exams. She is also a film enthusiast – she loves watching interesting, new movies!