The SFU Net Impact team is thrilled to be welcoming a panel of highly respected judges to the 2015 SFU Beedie Net Impact Sustainability Challenge. Competing teams will have the opportunity to have their case presentations judged by leaders in sustainability:
Tod Maffin
President of engageQ digital, Mr. Maffin is one of the country's go-to commentators on the impact of accelerated technological change and innovation on the business and economic environment.
Dr. Tim Hargrave
Dr. Hargrave is an organizational sociologist whose research focuses on the emergence and growth of green industries and processes of social and technical change.
Christie Stephenson
Ms. Stephenson has spent the past 15 years involved in impact investing and social enterprise as an investor, board member, mentor, and through her work in the socially responsible investing field.
Ned Georgy
Program Manager at FortisBC, Mr. Georgy currently manages a portfolio of energy efficiency and conservation programs specifically designed to aid low income customers lower their energy bills and their carbon footprint.
Colin Stansfield
Executive Director of Potluck Café, Mr. Stansfield has a passion for social justice, resilient local economies and the hard-fought right to party.
Dr. Stephanie Bertels
Dr. Bertels teaches courses in managing innovation and change; sustainable operations; and managing for sustainability in both the undergraduate and MBA programs. While actively working with firms in a range of industries, much of her work is focused on innovation for sustainability at the start of the value chain in extractive companies.
RADIUS works on three key levers to encourage the emergence of a healthy, sustainable economy for all: People. RADIUS Edu is creating more and better Radical Doers: the problem solvers society needs to drive new ideas for impact. Systems. RADIUS Lab works with community to understand tough problems and generate impactful interventions. Solutions. RADIUS Ventures finds and amplifies top emerging social ventures. For more info, visit: http://www.radiussfu.com/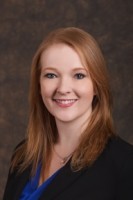 Margaret Ross is a full time MBA candidate at the Beedie School of Business. She is involved with student engagement as the VP Social of the Graduate Business Student Association, the VP Communications of the Net Impact Segal Chapter and as a Beedie Student Ambassador. Margaret is a marketing, communications and event planning professional with experience in the tourism industry in British Columbia. Outside of school Margaret can be found on the ski slopes, hiking with her dog or exploring a new country. Connect with Margaret on LinkedIn.