One of the highlights of the MBA experience is the opportunity to participate in a case competition. It may be hard to imagine how, on top of balancing a full-time job, schoolwork and home/family care, one would find the time and energy to take on the additional challenge and intensity of a competition, but we have one word for you: teamwork.
Representing SFU Beedie at Telfer's 6th Annual Diversity and Inclusion Case Competition was Team InCahoots, comprised of Bessie Chow (PT MBA), Viksit Jain (FT MBA), Kelly Woo (FT MBA) and Raymond So (MOT MBA). We came together across different cohorts, time-zones and perspectives but we quickly discovered that the good folks at the SFU Student Engagement Office knew what they were doing when they put us together. Our skill sets and interests perfectly balanced each other.
As a long-time diversity and inclusion advocate and governance professional, Bessie shared her passion and enthusiasm for the subject matter. Viksit's innovative style and bold vision as an entrepreneur in advertising and marketing challenged the team to go beyond the norm. Kelly's background in real estate and relationship management kept our ideas tangible, while her experience in a number of other case competitions settled our nerves. Finally, Raymond's extensive experience in managing complex projects in the marine industry showed through his resourcefulness and sharp attention to detail in all aspects of our presentation.
Backing up the team was the sage counsel of our coach and advisors, Shelley Graham, Lesley McKay and Mugaya Bagambiire. Their willingness to jump on a call with us at any time – sometimes during the 11th hour – to provide advice or much-needed words of encouragement was greatly appreciated.
The competition itself ran over two weeks from February 20 to March 5. The organizers creatively adapted to the online environment by providing a series of activities to promote engagement and provide networking opportunities not only with the organizers, panelists and recruiters, but also with members from the nine other participating teams from across the globe.
The kickoff on February 20 consisted of a series of dynamic presentations by the sponsors, Deloitte, EDC and RBC, followed by a workshop reminiscent of SFU's Business Innovation and Creative course. We were grouped with members of other participating teams and presented with one of two possible challenges: (1) How might we combat systemic anti-Black racism for new employees in workplaces in Canada; or (2) How might we increase the number of Black executives and board members in Canadian corporations. Led by a facilitator, each team went through exercises in design thinking from emphasizing with our end-user and defining the problem to ideation and prototyping. It was an invigorating process that left us all feeling charged about the upcoming challenge and, at the same, more connected with our fellow competitors.
The ultimate case question was unsurprisingly related to the theme of the day: How can Canadian corporations reach the following targets and create an environment in which employees can thrive: 3.5% of executive and board roles being held by Black leaders by 2025; and at least 5% of new hires being from the Black community by 2025?
Following a lot of research, discussion and debate, including our own ideation via Google's Jamboard, Team InCahoots submitted our Executive Summary by the deadline on February 24. This was followed by an opportunity to meet with a panel of Diversity Experts on February 27 to ask questions, which we used to verify our assumptions. Applying the feedback from the panel, we submitted our recorded case presentation by the deadline on March 2.
While it was an intense process, we also had a lot of laughs and managed to share stories beyond our work and school lives. During the competition, Kelly moved from Hong Kong to Vancouver, and we were excited to learn that Viksit's visa application was approved for his transfer from India on the same day the competition results were announced. We have already made plans for a safe in-person celebration when we are all in town together – not just because we won First Place in the competition, but also because we won new friends.
……………………………………………………………………………………………………………………………….
About the Author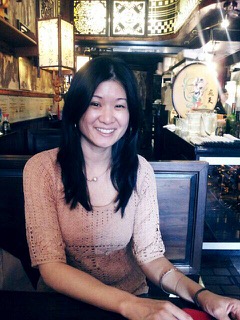 Bessie Chow is currently a governance professional enrolled in SFU Beedie's PT MBA program. Her first "paid" job was a paper-route when she was 10 and she has held countless jobs in different industries ever since (let's not count the years). Suffice it to say she has a lot of stories to share but is always ready to learn another perspective. Her biggest passions are diversity and inclusion, writing, and her miniature schnauzer.