The SFU Beedie Sustainability Challenge will be held on April 18, 2015 at the SFU Segal building in downtown Vancouver. This case competition presents an opportunity for MBA students from across the country interested in sustainability to apply their skills by diagnosing and presenting solutions to a business issue, obtaining feedback from a panel of industry judges and networking with like-minded individuals and industry leaders.
Using a sustainability-focused business case students gain valuable experiences and a chance to win prize money for their team.
This competition is the only one of its kind on the West Coast. It will focus on skill development and knowledge application put into practice presentation and academic skills. The event will provide the opportunity to draw more thought-leaders to the issues of sustainability and engage with the local business community.
Come out and watch these future leaders from across Canada and the US battle it out.  Preliminary presentations start at 12:30pm on Saturday April 18th, and the finals take place at 3:00pm at the Segal Campus, 4th floor, 500 Granville St.
Following successful completion of the day's event, a networking social will be held at Steamworks Brew Pub. Teams will be visiting Vancouver from across Canada, and the opportunity to network and share experiences with fellow MBAs will add to this exciting and memorable experience.
Follow the hashtag #SFUNetImpact15 for live tweets from the competition.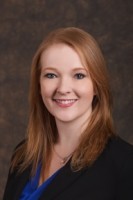 Margaret Ross is a full time MBA candidate at the Beedie School of Business. She is involved with student engagement as the VP Social of the Graduate Business Student Association, the VP Communications of the Net Impact Segal Chapter and as a Beedie Student Ambassador. Margaret is a marketing, communications and event planning professional with experience in the tourism industry in British Columbia. Outside of school Margaret can be found on the ski slopes, hiking with her dog or exploring a new country. Connect with Margaret on https://ca.linkedin.com/in/margaretcatherineross