For those of you who have visited Calgary during the winter, you'll know that it's no easy task. But despite the winter storm warnings and freezing temperatures, our SFU Beedie MBA team enthusiastically travelled to the Haskayne School of Business to compete in the 2018 East Meets West Leadership Case Competition. Our group, consisting of Nadine Khoury, Navi Atwal, Aina Aliieva, and myself, was excited!
This annual competition is hosted jointly by the University of Calgary's Haskayne School of Business, and the Western University's Ivey School of Business. It's unique in the fact that you actually spend half of your trip paired up with two members of other MBA teams, in what is known as a mixed doubles tournament. Myself and Navi were paired up with two students from Ryerson University, and our experience was extremely positive.
Being stuck in a room for five hours with two strangers was, admittedly, a daunting task. But the four of us worked smoothly and collaboratively, in true spirit of what the competition stands for. By the end of five hours, we had put together a great presentation, and although we did not place in the top two, it was a valuable networking experience, and a great way to get to know students from another school.
On the second day, the team was back together, and we were determined to excel to positively represent SFU. We had a team breakfast, and then headed to our assigned hotel suite, where we would again, spend the next five hours reading, analyzing, and solving the case.
Our assigned case was a leadership change transformation case about TVO, a television learning network in Ontario. We were thrilled to find out that the CEO in the case, Lisa de Wilde, was actually present at the competition. After reading the case, Lisa came to visit us in our suite, and answered all our questions. Admittedly, we were all a little star-struck!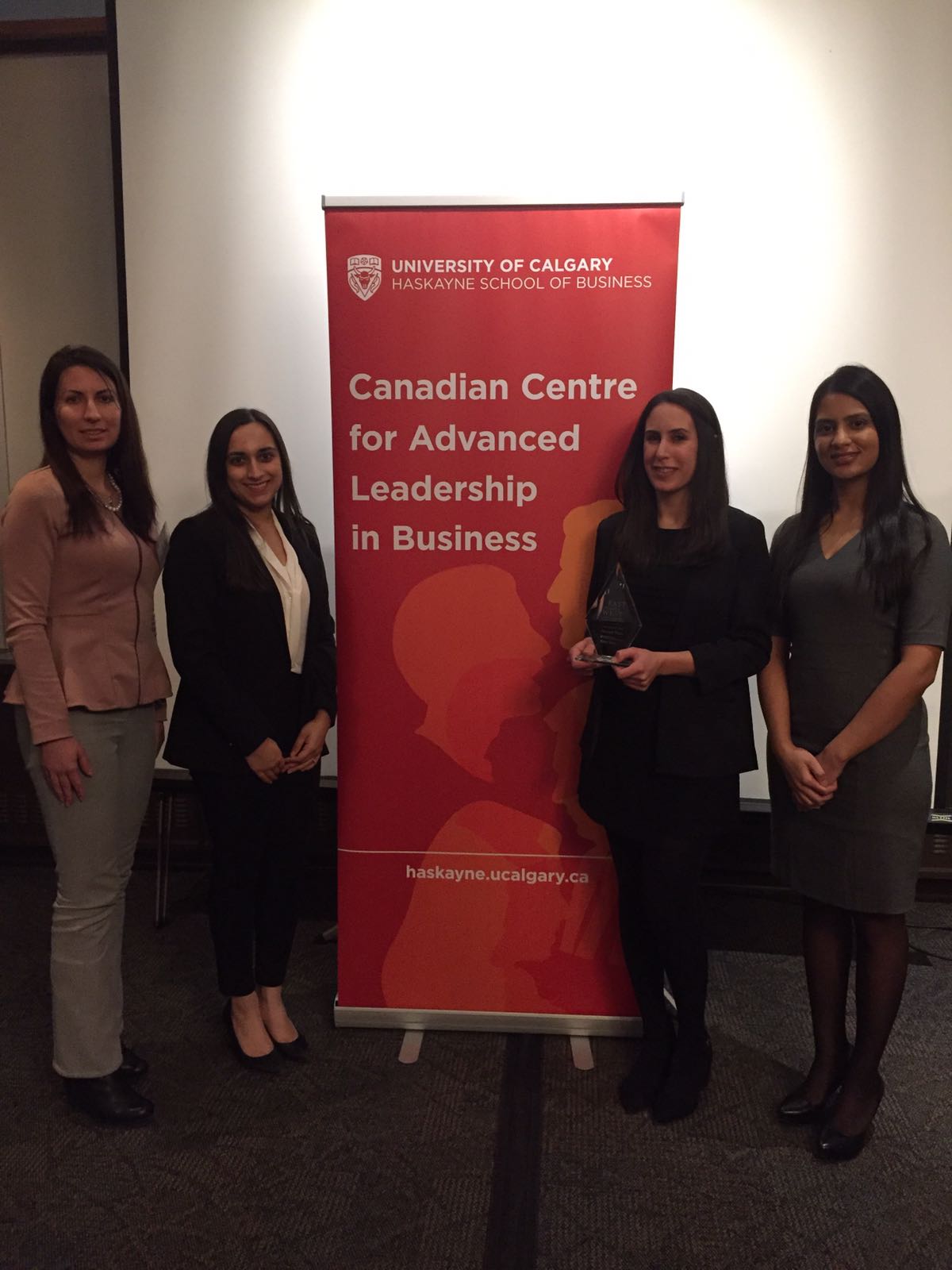 Solving a case is a truly unique experience; it's overwhelming, exciting, stressful, and exhilarating all in one go. Good communication and an understanding of each others' strengths is key, as is a common strategy to approaching the case. We quickly decided on a focused, tangible, and feasible strategy, and from there, everything came together. The biggest challenge about case competitions? Time management. While we created a great concept, we had only a couple minutes to put together the presentation. Fortunately, our heavy level of collaboration during our prep time meant that each of us was well-versed in the entire topic. We quickly split up the slides, took a couple minutes of silence to practice, and were then escorted into the judging room.
To our delight, we found out an hour later that we had made it into finals! This meant that we presented once again, this time in front of all the participating teams and a different set of judges. With no preparation time and running only on adrenaline, we went up there and gave our best effort. I can genuinely say I'm proud of our team. We presented succinctly, and combatted the Question and Answer period as a team.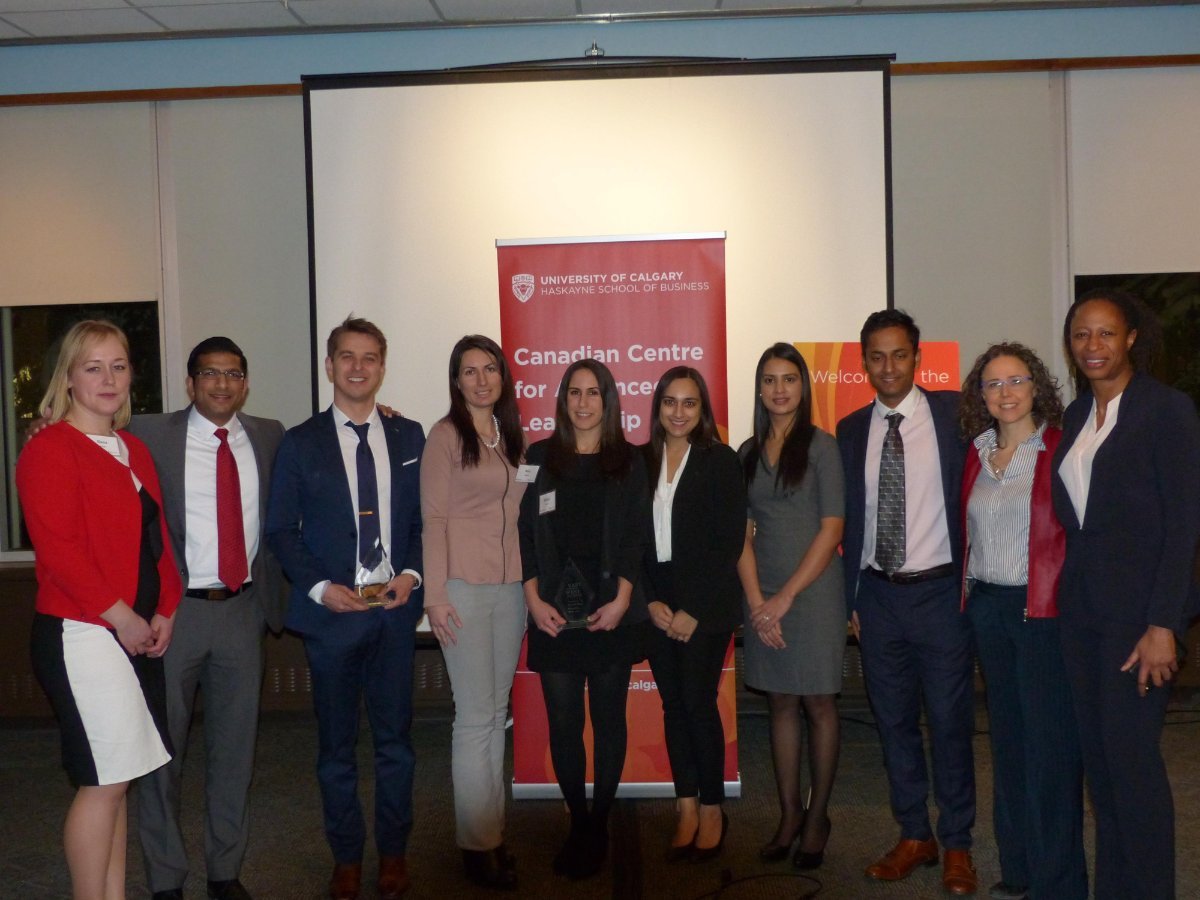 While we didn't take first place, we congratulate the first-place team from the John Molson School of Business (Concordia University), for their great presentation. Coming second was still a moment of pride and happiness for us, and one we definitely celebrated! We were also grateful for the extensive amount of feedback we received from the judges, which will inevitably help us to succeed at future competitions.
We're grateful to the SFU Beedie School of Business for sending us to this competition, in addition to the organizers of the event, who were friendly and knowledgeable hosts. Overall, this competition is one the highlights of my MBA experience so far, and it will be a memory my team and I will cherish forever!
---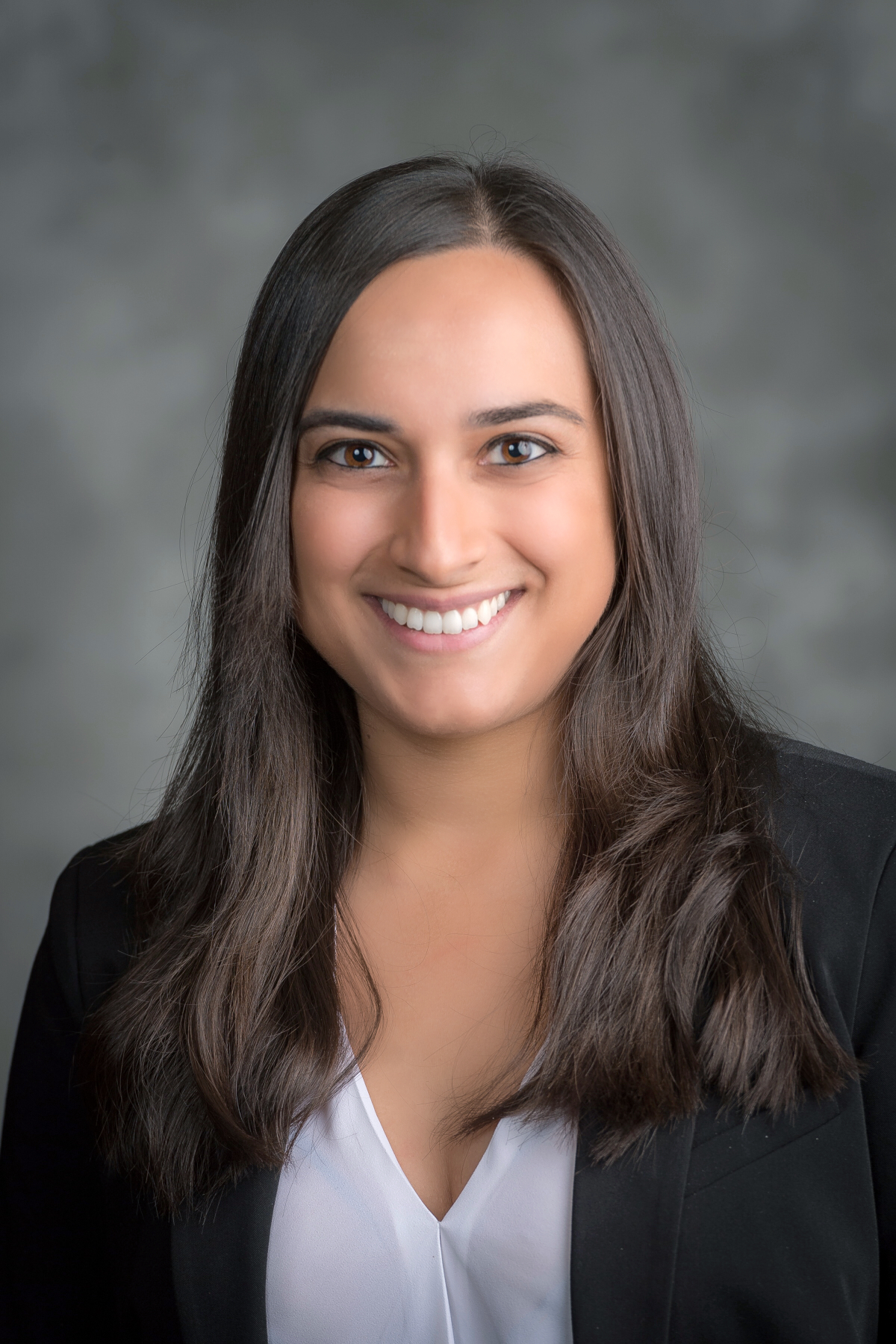 Serena Mawani:
Born and raised in Vancouver, Serena is currently in the full time MBA program at SFU. She previously completed a Bachelor of Commerce, and has worked at HSBC Bank Canada for the past three years in Customer Value Management. With a passion for problem solving and streamlining, her interests lie in strategic thinking roles. She is currently the VP of Communications with the SFU Graduate Women's Council, a Citizen Representative on the City of Burnaby Public Safety Committee, and an avid volunteer within the Ismaili community.
Serena is always interested in connecting with others about how to improve our businesses and communities, or to share her experiences with prospective students. Feel free to contact Serena through LinkedIn or by email at samawani@sfu.ca.