I grew up in a country where most people are wired to believe that pursuing an MBA is a means to professional success, and while I do believe it equips you with relevant business learnings and skills, pursuing an MBA is a journey of exponential personal growth, something that's not talked about very often. This is partly why I chose to pursue an MBA at a time when gaining relevant work experience would be the norm. Prior to the MBA, I worked in the research and non-profit space and was determined to pursue a career at the intersection of business and social impact. I didn't know what that would look like when I started but was certain that any path I pursued must allow me to leverage my experience and business acumen to solve large-scale social problems and empower marginalized communities. My MBA journey started with hopes, ambitions, and expectations. Those hopes have now been replaced with reality, and a chance to chase those ambitions.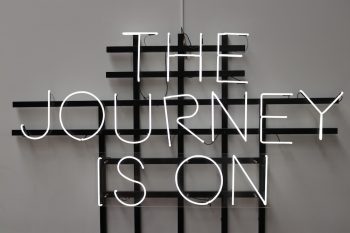 I truly believe that with everything you take on in life, whether it's an academic program, a professional opportunity, or even a passion project, you bear the responsibility of making the most of what the experience has to offer. While moving halfway across the world in the middle of a global pandemic seemed daunting, I was excited for the doors that would unlock for a newcomer like me. Reflecting on the last two years, three things helped shape the experience I had – academic coursework, activities outside of class, and most importantly the people and relationships I built.
Every course I took during the MBA advanced my knowledge base. However, business strategy was my personal favourite. It was the perfect combination of academic material, case studies, effective delivery of content, and the conversations our professor, Eric Werker facilitated in class that encouraged me to think differently and holistically. During our last class, he showed us how business strategy applies to even our personal lives. He encouraged us to reflect on our purpose in life through the lens of strategy and shape our goals accordingly. You could tell from the look in everyone's eyes, how he moved the entire class in those 3 hours. Professors like Eric make you believe that there are people who genuinely root for your success and are willing to invest unconditionally in your growth and development.
From the time I started my application process, I knew first-hand I didn't want my MBA experience to be limited to coursework and networking. It had to be more than that. Given my past work in India's social impact space, and curiosity to learn more about sustainability, I decided to join SFU's Net Impact chapter its VP of Case Competition. I led and managed, along with a passionate team of changemakers, Canada's premier sustainability-themed case competition. Unlike previous years, we invited applications from graduate students across the globe to present solutions to help Telus better contribute to climate justice. Every event we organized enhanced my understanding of the Canadian ecosystem and how companies are embedding sustainability into their core strategy. I had the opportunity to work with, and learn from Stephanie Bertels, whose commitment and passion to create a more just and sustainable world, in my opinion, is unparalleled.
Intertwined in all these experiences were the people. The MBA may have exposed me to new business concepts and allowed me to participate in multifarious events, but my biggest learnings, both inside and outside the classroom in the past two years have come from the people. SFU's MBA class of 2022 comprised of individuals representing over 17 different nationalities, not to mention the breadth and depth of experience my classmates came with. Every conversation, team meeting, and coffee chat helped me grow, personally and professionally. I'd like to believe that each one of us has emerged from the experience stronger, but also more empathetic. We're constantly trying to navigate life amidst global issues such as the COVID-19 pandemic and the ongoing climate crisis.  We're all on the same ball of mud and water that is leading to a potentially catastrophic end. We can't solve problems alone, and that's why empathy is so important.
In addition to receiving my Master's in Business Administration degree, I was a recipient of the inaugural Dean's Community Impact award. The Community Impact Award recognizes the outstanding achievements of one student convocating from any SFU Beedie graduate program who champions community engagement and impact. This award is in the spirit of a grad student who exhibits exceptional leadership qualities in the community-at-large by applying the skills gained inside the classroom to actively innovate and solve problems outside of the classroom. Receiving this award validated my commitment to education, learning and growth while contributing to an equitable, diverse, and inclusive society.
Today, I serve as a Portfolio Manager at LEAP, a venture philanthropy firm founded by BCG that strives to transform health, education, and employment by investing in measurable impact and breakthrough leaders. SFU's MBA played an important role in helping me find the right opportunity at the intersection of business and social impact. To all the incoming MBA candidates at SFU, allow yourself to be immersed in everything the experience has to offer, and you will graduate feeling five years more mature, more energized and a lot younger in your excitement for the world and life outside of the business world. This is exactly how I feel.
I want to take this opportunity to express my gratitude to our professors, alumni, the SFU community, and most importantly the graduating class of 2022. We collectively overcame the multiple curveballs thrown our way. We did it!
_____________________________________________________________
About the Author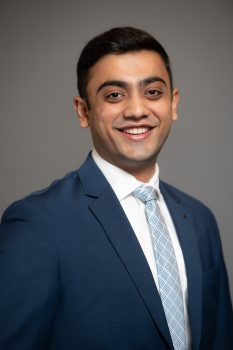 Yash Mehta graduated with an MBA from Simon Fraser University and currently serves as a Portfolio Manager at LEAP Pecaut Centre for Social Impact. He supports portfolio ventures that strive to improve the overall health of Canadians. Prior to joining LEAP and completing his MBA, Yash worked in the investment research space where he led and managed multi-sector project requests for global private equity clients and hedge funds. Yash also serves as the Co-Founder of Living To Change, an Indian non-profit organization that empowers children from low-income communities through quality education.