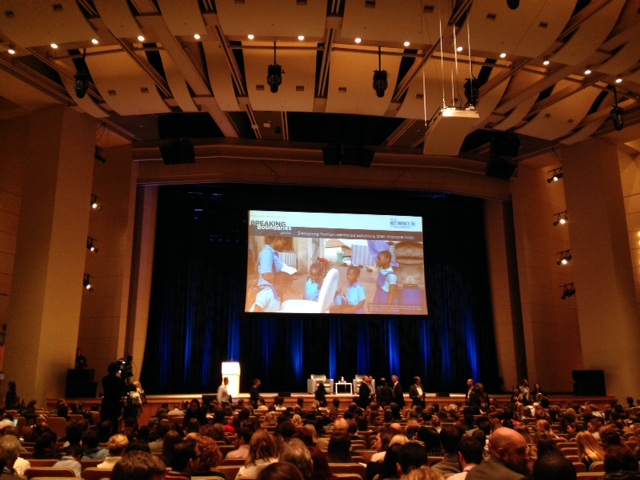 This year's Net Impact Conference was held in Minnesota at the Minneapolis Convention Centre, chosen for its leadership in sustainable energy consumption. As Co-Presidents of SFU Net Impact, Anna and I had the opportunity to represent SFU at the conference.
Held over a few short days, NI14 (short for Net Impact 2014) attracted not only thousands of students and industry professionals but also big name speakers from big, visible corporations such as 3M, The Walt Disney Corporation, and Climate Earth. This year's topic was breaking boundaries: to "leave limits behind, forge unexpected alliances and explore creative solutions to transform the world". When I first heard this, I wasn't really sure what it meant but the conference helped me achieve all those things and more.
Our day kicked off with a networking breakfast followed by the opening keynote speaker; the CEO of Unilever. Originally a soap company, Unilever is one of the oldest multi-billion dollar organization and parent company of too many household brands to name. Its strategic focus includes sustainable business practices at every level of the supply chain and partners with many environmental organizations to reduce its carbon footprint.
The rest of the conference was filled with workshops, panel speakers and networking events. One highlight included a panel of food-focused (my favourite!) social entrepreneurs working to increase the ability for children, particularly among low-income families, to access fresh food because of the link between eating breakfast, and doing better in school. Starting with school cafeterias in low-income neighbourhoods, Revolution Foods has… wait for it… revolutionized the school-cafeteria food market by employing the very people whose children are benefiting from the food they're making. The communities that have embraced this social enterprise are now self-sustaining and the company has already expanded to multiple states across America.
Another highlight was the opportunity to network with other MBA candidates from across North America. In fact, we bumped into some students from Alberta and Ontario and had an impromptu networking session among the Canadian Net Impact chapters. It was a great opportunity to hear about some of the events held at other universities (although I'm sure our MBA Games team wouldn't like us getting too chummy with the enemy).
Overall, it was an incredible experience to be among so many people committed to doing their part to change the world and the way we operate in it.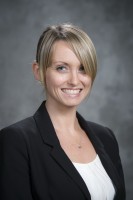 Shannen McDonald is the Co-President of Net Impact and a full-time MBA Candidate at the Beedie School of Business.  Her background is in Human Resources and she combines an interest in people with advocating for social responsibility.  Contact Shannen on LinkedIn or via email at ShannenM@sfu.ca.