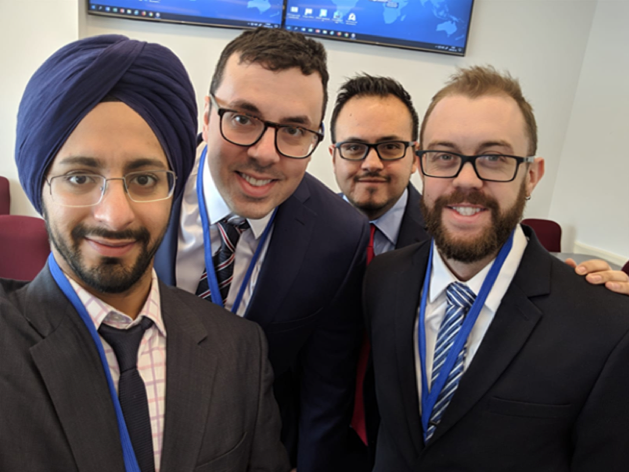 Don't just learn, experience. Don't just read, absorb. Don't just change, transform. Don't just relate, advocate.
It started with bonjour and ended with à bientôt at the 'The City of Saints'. The 10th HEC Montreal International CSR Challenge attracted 22 teams from 5 countries. This competition was focused on how to effectively implement CSR policies and practices. Featuring three different types of cases – a week-long case prep, a 3-hour case prep, and a live case – it brought out precisely what SFU Beedie values: engagement, experiential learning, and responsible citizenship.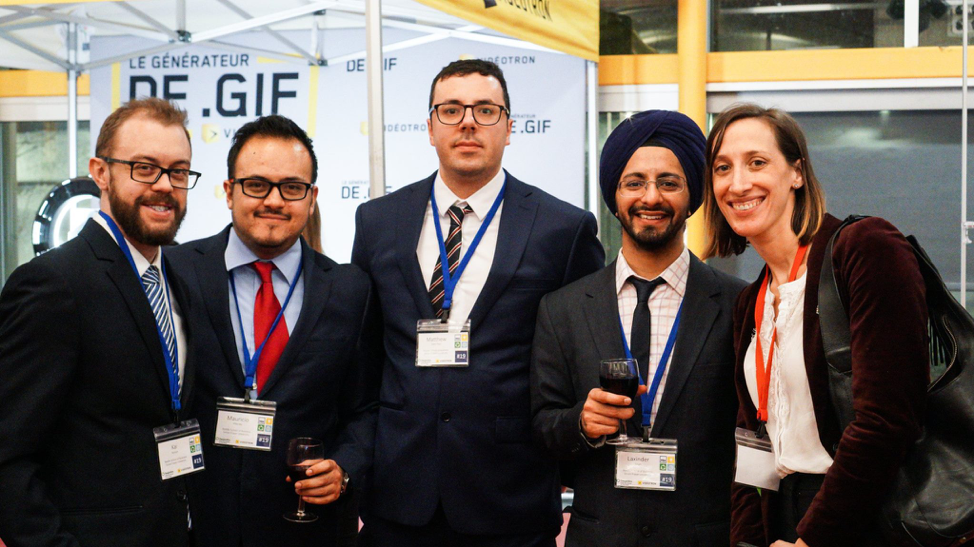 The week-long case was released to us on Feb 9th. We had to prepare the case and submit our slide deck by Feb 14th, and present in person the morning of Feb 15th. The theme of the case was how a firm should act in conflict zones like Syria. Should the firm even operate? If so, what should the organizational culture look like? How would employees be ensured of both mental and physical security? How might a culture of ethics be incorporated? What are the implications of not understanding the difference between willful ignorance and mistakes? And how can one ensure policies are actually acted upon?
Day One started off well – not just because of the wonderfully organized kiosks and HEC volunteers, but also because of the croissants, cream cheese bagels, and sunny weather. We were taken to our designated room to prepare for an hour. Our team strategy was to capitalize on our strengths. After precisely 55 minutes, a HEC volunteer took us to the presentation room. After our 20-minute presentation, which was story lined by Laxinder, framed by Matthew, analyzed by Mauricio, and captained by Kai, the Q&A commenced. We all answered questions smoothly without interrupting each other, and stood as a grounded team. It's okay to say that you don't know the answer yet – be genuine with your work, and the judges will appreciate that.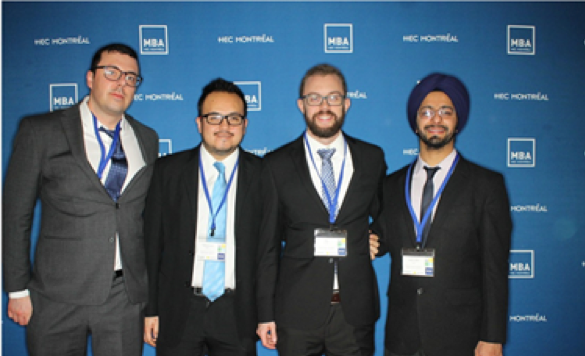 Round Two commenced after lunch. The case was given to us and we had to present three hours later. Time management is highly important in case competitions, so we distributed our responsibilities in a way that capitalized on our individual strengths. After all the schools had presented, there was a feedback session and an evening networking event. At the networking event, we were able to speak with the judges in detail. The environment facilitated open-ended conversations that helped us get to know each other both personally and professionally.
Day Two – the Live Case – was about the preservation of a natural biosphere (reserve) lacking funds and facing compliance issues. The case was an example of what happens to many organizations: ignorance of long-term sustainability for short term profits, with reserve management never believing that their status would be in jeopardy. Now they were looking for solutions on how to maintain UNESCO status, ensure a culture of compliance, and attract investment opportunities. We presented our analysis and recommendations and received applause for the feasible and pragmatic solutions we gave.
After the closing ceremony, we spent our last night sightseeing around Old Montreal, with its snow-laden grounds, beautiful architecture, and old city restaurants. Through this experience, we learned about the importance of CSR in global contexts. We expanded our personal and professional networks. We realized our strengths. What we experienced was truly beyond words.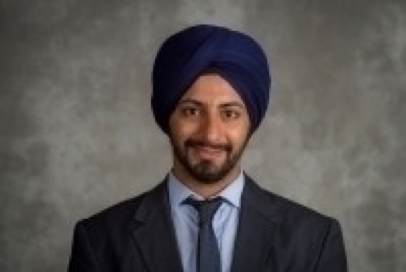 Laxinder Singh is a full-time MBA candidate at SFU Beedie School of Business and part of the Graduate Business Student Association. Laxinder is very enthusiastic about positive engagements with people and sustainability in day-to-day life as well as corporate sustainability. You can connect with him on LinkedIn here.