The MBA program at SFU is uniquely designed to test a student's ability not only on an individual level but also on a group level. The idea is to foster team-building skills and prepare students to have the right skills and attitude to work in multicultural and diverse teams. Most of the courses are designed wherein the individual, and team assignments carry an equal weight in deciding the final grades of the subject. As exciting as it seems to work in group projects with students from different countries, educational backgrounds, and experience levels, students face immense challenges while working in teams. In this blog, I would like to present a five-stage model that students can adopt while working in groups to maintain a healthy team dynamic and achieve success.
1. Commence on a positive note
The first group meeting is an excellent opportunity for team members to get to know one another and often interact for the first time. A good option would be to organize an introductory meeting in-person or over zoom. Each group member can introduce themselves on both personal and professional levels. If the group feels it is necessary, a group leader can be appointed. It is also the right stage to draft the project plan and brainstorm ideas. Additionally, each team members' comfort level with the project, work commitments, and availability can be discussed.
2. Allocation of Tasks & Responsibilities
The second stage is the right point in which each team member's roles and responsibilities should be allocated. Often, students commit mistakes by dividing the tasks based on preferences, comfort level, and availability, which is not the proper practice. It is essential that every member is involved in each stage of the project and contributes equally. However, voluntary nominations should be accepted if certain people excel in particular tasks. All group work should be on shared spaces like Google Documents, Jamboard, SFU Canvas discussion boards so that each member can review others' work and suggest better alternatives.
3. Establish Deadlines and Regular Meeting Schedules
The best way to finish a project before the deadline is to draft the schedule backward. A good practice is to complete the project minimum of two days before the deadline. It is convenient to divide the project into stages and set timelines for each. An excel sheet or tracker could be used to record the progress of the project. Scheduling regular meetings with a set agenda is a meaningful way to monitor the progress, keep everyone on track, and incorporate changes in the project if required
4. Encourage Team Spirit & Avoid Conflicts
In a group project, every member is accountable for the final output. It is crucial to nurture a positive environment while working in order to inculcate the right team spirit. Members should motivate and applaud each other on exceptional work and unique ideas. The team leader can play an important role here in maintaining the dynamics of the groups and setting the right tone. It is equally essential for the leader to resolve conflicts that are inherent in every teamwork. The best approach is to establish an open communication channel and allow people to share their grievances.
5. Respect others' opinions & Acknowledge Differences
It is often said that, "everyone has two eyes, but no one has the same view." It is imperative for people working in teams to understand that two people can see things differently. It is even more predominant when working in cross-cultural teams. Hence, instead of considering your ideas as supreme, it is always proper to respect others' opinions and acknowledge the differences. Diverse ideas and thoughts are always better than standardized views and opinions.
……………………………………………………………………………………………………………………………….
About the Author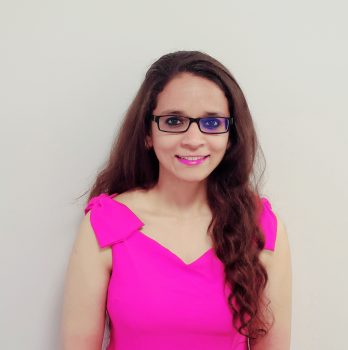 Aparajita is a full-time MBA candidate at Simon Fraser University's Segal Graduate School of Business. Born and raised in India, she has ~7 years of professional experience in Investment Banking, Equity Research and Trading Floor. As a student ambassador at SFU, she is looking forward to writing blogs highlighting her unique experiences and learning throughout the MBA Program. She is a team player, collaborative, friendly, and approachable person. She is enjoying her stay at SFU's Downtown student accommodation and loves to bike around and explore Vancouver.