I totally get it, as an MBA student you're busy. You're tackling classes, readings, projects, work, family, kids, pets, hobbies and pretty much everything else in between. It's not easy and the last thing you need is more commitments to that long list. That's the perspective many MBA students have as we struggle through one of the most challenging and rewarding experiences of our lives. But I hope I can convince you why the MBA Games is a bucket list experience that will be a highlight to your time at the Beedie School of Business. Here's my MBA Games experience and why I'll always hold it close to my heart.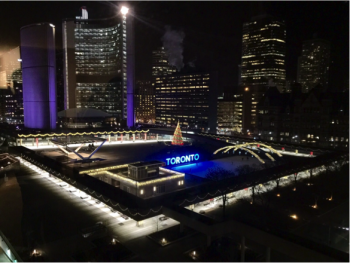 The moment I stepped off the plane in Toronto I had an amazing sense of excitement that I didn't know would continue for weeks after. Everyone arrived from the Beedie School of Business in Toronto and we instantly began to celebrate the start of an epic weekend at the downtown Sheraton Centre Hotel.
The first night seemed to fly by after registration and checking into the hotel. We attended the insane opening ceremonies where every school showcased their school pride. Afterwards, we watched some outstanding performances and we finished with a super fun evening social at a local club (ever seen a club completely filled with MBA students?).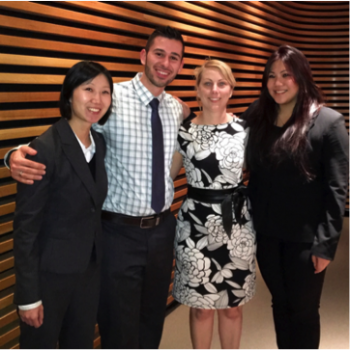 The next day started early at 4:30am. We had to be ready, eat breakfast and board a shuttle leaving for Schulich School of Business at 6am. I spent most of the day with the other 3 members of our marketing case team, working together to develop and present an impressive product strategy and marketing mix within a 3-hour time limit. Although we didn't advance to the final round, I couldn't be more proud of the work we did. Watching how the final round teams approached the case has taught me invaluable knowledge.
After a quick power nap back at the hotel, a delicious dinner and a few drinks, we were all ready for another fun night of socializing. Although this was the first time some of us hung out together, there was an instant bond that made the whole thing as fun as hanging out with some of my closest friends.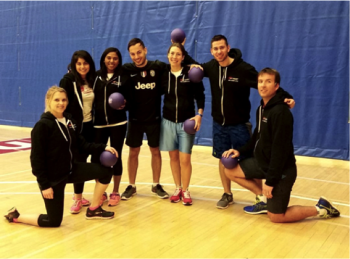 During the final day of the games, I played on the dodgeball team that quickly became very intense. I actually popped my shoulder during one of our final games. I have to admit there were quite a few minor injuries for all of us at the games but I didn't hear one single complaint. The final day wrapped up with us getting into our sharpest outfits for an amazing gala dinner and awards ceremony at the hotel. This is where we heard our school awarded, resulting in all of us from Beedie cheering at the top of our lungs. It's hard to explain the level of joy, passion and pride we each felt during those moments. After many shared laughs, pictures and congratulations, we began the final night of socializing and celebrating an amazing end to one of the most amazing weekends of our lives.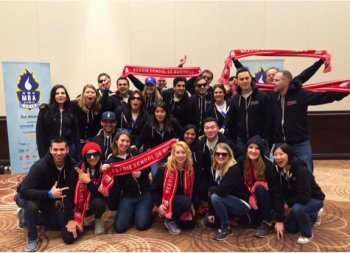 With so much learned, so many friendships made, and so much passion felt, you cannot help but walk away from the MBA Games with a huge sense of accomplishment not only for yourself personally, but also for your business school and for what it means to be an MBA student. This one weekend will be cherished as part of my MBA experience and will push you to get as much as you can from this unique time in your life. Don't miss out … I guarantee you'll have no regrets!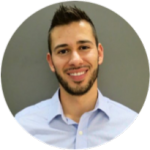 Alexandru is a part-time MBA candidate at the Beedie School of Business and a marketing professional currently working in Vancouver's emerging tech scene. He has extensive marketing experience having worked in marketing roles for large global organizations including KPMG, Best Buy, and LoyaltyOne (AIR MILES Rewards Program) as well as smaller niche organizations. A few of his passions include digital marketing, marketing analytics, new tech, photography and travelling. He is looking forward to new opportunities and achievements upon completion of the MBA program. Connect with Alexandru on LinkedIn, Twitter, or via email at alexandru.stetin@gmail.com.